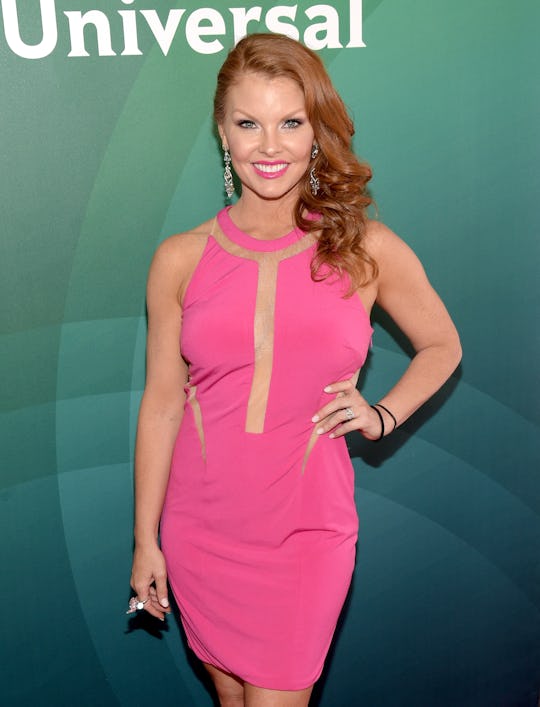 Jason Kempin/Getty Images Entertainment/Getty Images
Photos Of Brandi Redmond & Her Husband From 'Real Housewives' Show Just How Cute They Are
While issues in her marriage are already a storyline for The Real Housewives of Dallas star Brandi Redmond, she and husband Bryan are still going strong. A visit to a strip club sparked a fight between the two, with Brandi telling the confessional later that they "kind of live separate lives now" because of how much traveling Bryan does for work. It seems like those issues might have resolved since filming ended for the series' first season, because photos of Brandi Redmond and her husband show some of the cutest moments the couple have shared.
Bryan is a real estate developer and Brandi is a stay at home mom, raising their two daughters while Bryan builds his business. They were high school sweethearts, proving theirs is a bond that has lasted the test of time. Apparently the two used to party together all the time, but now Brandi is mostly flying solo when she goes out – which is part of the problem. Still, Brandi's dedication to her family comes across loud and clear on social media, and she and Bryan definitely seem to have reconnected since their issues were first aired on RHOD. Just check out these adorable Instagram posts.
In almost every caption, Brandi seems happy and grateful for her relationship, calling Bryan the "man of [her] dreams" and talking about how proud of him she is. "Date night w/ my Boo," a caption on one picture of the couple goes. "Love you and thank you for supporting me. You are the best." Followed by a very loving string of emojis, all hearts and heart-eyes.
While everyone knows social media isn't always the truest representation of a person's life, at least it proves that Brandi and Bryan are trying and that, whatever else, they do want to be together.
Brandi and Bryan may work through some issues onscreen on RHOD but behind the scenes, things seem to be going swimmingly for the couple. The pressures of being on camera can be a lot for anyone, and every argument probably looks worse when played back on television. As these pictures show, Brandi and Bryan definitely seem like they're dedicated to keeping their marriage going for the long haul.