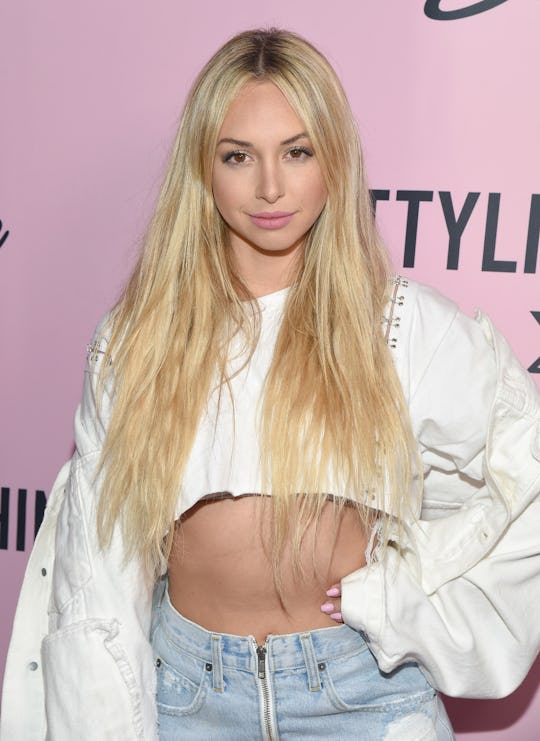 Matt Winkelmeyer/Getty Images Entertainment/Getty Images
Corinne & DeMario Returning For 'Bachelor In Paradise' Special
After an alleged incident on set of Bachelor In Paradise earlier this summer, both Corinne Olympios and DeMario Jackson took a break from filming. But will Corinne and DeMario return Bachelor In Paradise? Fans looking to get the lurid details of what really went down in Mexico are in luck: The pair are set to appear on the Bachelor In Paradise Special together, a sort-of After The Final Rose reunion hosted by Bachelor Nation's Chris Harrison, meant to give fans one extra look into the love lives of the contestants.
Olympios released a statement on Wednesday saying that she was "very happy" to be returning for the special. Late last month, Olympios released a statement to Us Weekly explaining why she wouldn't be returning for the full season. "I felt victimized by the fact that others were judging me through conflicting and unsubstantiated reports, while I myself had no recollection of the events that transpired."
She added in that June statement:
My team's investigation into this matter has now been completed to my satisfaction. I am also happy about the changes that have been made to the production of Bachelor In Paradise. While I am extremely grateful for the opportunity to have been a participant on The Bachelor, and while I was invited to return to Bachelor In Paradise when production resumed, I respectfully made the decision not to.
Jackson also did not return to set to continue filming this season of Bachelor In Paradise, but his representatives have confirmed that he will return for The Bachelorette reunion (he was asked to leave by star Rachel Lindsay after it was revealed he allegedly had a girlfriend at the time of filming) and The Bachelor In Paradise reunion special. During the investigation, Jackson also released numerous statements saying that he had not engaged in any alleged misconduct and that any interactions between himself and Olympios were consensual.
DeMario and Olympios were both at the center of allegations made by Bachelor In Paradise in producers that there was "misconduct" on set one night. At the time, production was halted while Warner Bros. and both contestants' legal teams conducted investigations. At the time, Olympios alleged that she was a "victim" and that she may have been too drunk to consent to any alleged sexual activity while cameras rolled. According to all legal teams, this thankfully ended up not being the case.
Showing up the to reunion is both brave and complicated for both involved. Although all parties allege that the investigation was concluded without finding any wrongdoing, the incident set off a conversation that rang throughout Bachelor Nation about consent and rape culture. And as a result of Olympios and Jackson's now infamous night in the hot tub, Bachelor In Paradise will now require contestants to get permission from producers before sexual activity.
Basically, it's a pretty big deal when a show that's all about people drinking and having sex in a tropical location faces allegations of sexual misconduct on set. Although no wrongdoing was found by Warner Bros.' private team, or the cast members' legal teams, simply changing the rules of filming without addressing the greater issues at play is a major step.
Obviously, both cast members feel that it will be worth it to appear on the reunion special. Hopefully, the special will allow Olympios and Jackson to set the record straight.