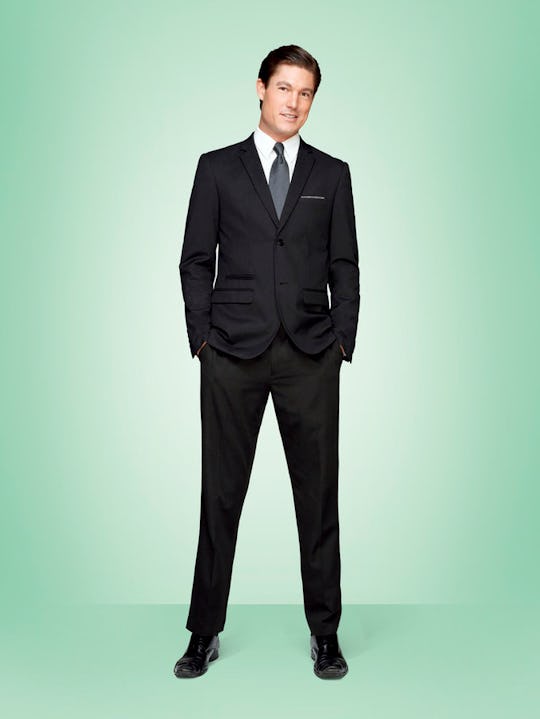 Robert Ascroft/Bravo
Are Craig Conover & Naomie Olindo Still Dating? The 'Southern Charm' Duo Is Going Strong
A lot has changed since Southern Charm Season 2. First of all, Kathryn Dennis is very pregnant with Thomas Ravenel's second child. But, as big of a surprise as that was, the biggest shocker in the Season 3's premiere was that Craig Conover has a serious girlfriend on Southern Charm. Yes, that Craig Conover, the one who we watched live through a honest-to-god alcohol-induced spit take in Season 2 at a party. His girlfriend on the show, Naomie Olindo, is actually very down-to-earth, so it seems, which might lead you to wondering if Naomie and Craig are still together. Well, worry not lovebirds, because I've got some good news to report.
I like Craig. Despite his slight Peter Pan syndrome that I am all-to-familiar with having gone to a pretty party-positive college, Craig is charming. He might have lost his "How to be an Adult" handbook post-law school, but I'll forgive him because of his dimples.
Anyway, I digress. Back to his really cool girlfriend who I wish would have joined the cast way back when. When Naomie joined the show in the premiere, I was a little skeptical. But I'm always skeptical of people who "join" a "reality show" a couple of seasons "in." It seems like there could be ulterior motives, you know? But, after watching Naomie interact with Craig, she actually just seems like a laid-back girl who just happens to be dating someone on TV. I can dig it, and more importantly, I can now officially root for Naomie and Craig. Craomie, if you will.
So, are these two together still? I'll let the photos speak for themselves.
As we learned on the show, Naomie and Craig were two passing ships in the night whilst in college together. Naomie, a couple of years behind Craig, reached out to him, post-graduation, and the rest seems to be history.
On the show, Craig and Naomie are living together — huge step, considering Craig just moved out of his parents' home in Delaware — in Charleston, and the house is very nice. So nice, in fact, that it hosted the first confrontation of the season, courtesy of Kathryn and Thomas. Hey, it was bound to happen somewhere, might as well christen the new Craomie pad.
Judging by the many photos the two have together, I'm going to say that the two are very much still in a relationship. It's kind of refreshing to see, since I've been rooting for Craig since he came on the scene. Here's to the happy couple! Let's hope they last.