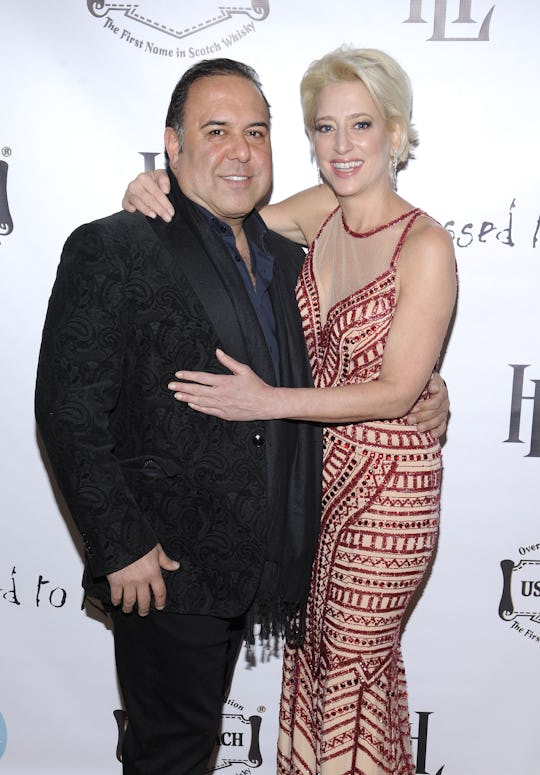 Matthew Eisman/Getty Images Entertainment/Getty Images
Dorinda & John Are Still Going Strong Outside Of 'RHONY'
The Real Housewives of New York City are unique for many reasons, one of which being that none of the "Wives" are actually married, with the recent exception of Luann (did you know?), meaning that boyfriends and relationships are a frequent topic of discussion. One of the most popular (maybe infamous) couples on the show is Dorinda Medley and John Mahdessian. Unfortunately, we haven't seen much of the couple this season on RHONY, which may lead you to ask: are Dorinda and John still together?
As any RHONY fan knows, John is the "Sultan of Stains," as named in the Observer. He owns the prestigious couture dry cleaning company Madame Paulette, with a long roster of impressive clients including movie stars, Anna Wintour, and the MoMA. He made his mark on Real Housewives by being loud and brash, getting in some of the Housewives' faces, and all around being a rather contentious character. But Dorinda stood by her man through it all, constantly insisting that we hadn't seen the "real John." So where is the "real John" now? Have they broken up? Has John finally decided to extricate himself from the toxic squabbling of this particular circle of women?
From the looks of things, John's absence can be attributed to Dorinda. In an interview with Vulture, Dorinda said that she was the one who decided it would be better for the both of them if he was not a recurring figure on the show this time.
I said to him that I felt like a lot of my character and personality got overshadowed by trying to manage his relationship to the women, and I wanted to go and just be Dorinda. I just didn't want to worry about anyone else. He's happier for it.
If Dorinda's social media is to be believed, she and John are still together and happy, with no need for cameras or other women around. Now they simply go out to dinner with friends, and support one another, which is great to see. John did make a couple of appearances on the latest season, including at one event where he and Ramona greeted each other like old friends (quite a change from when he was having her thrown out of his party).
Personally, I think it's better for everyone involved now that John is no longer regularly appearing on television. Dorinda doesn't have to worry about what he's going to say, the other women don't have to worry about what he's going to say, and I don't have to spend so much of my Wednesday nights cringing over what he's already said.