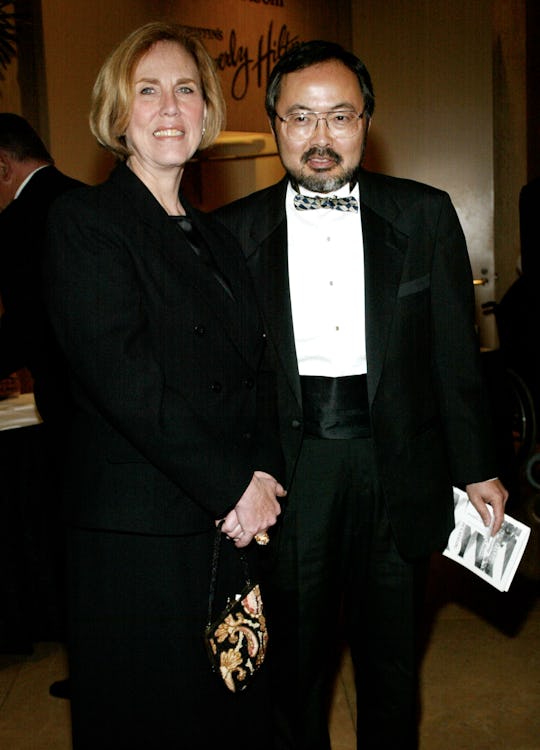 Frederick M. Brown/Getty Images Entertainment/Getty Images
Are Peggy York & Lance Ito Still Married? The O.J. Simpson Trial's Judge-Cop Pairing Is One for the Ages
American Crime Story: The People vs O.J. Simpson takes a look at the real life complication presiding Judge Lance Ito's wife brought to the case. The highest ranking female LAPD officer at the time, Captain Margaret "Peggy" York found herself the victim of a misogynist screed by the prosecution's star witness, Detective Mark Fuhrman, which was caught on the same tape that revealed his racial bias and earlier testimony's contradiction. The conflict of interest almost necessitated Judge Ito's recusal from the case, but are Peggy York and Lance Ito still married?
As it turns out: yes! The couple has been a pillar of strength from York's initial involvement on the O.J. Simpson case 20 years ago until now. When it was first discovered that Fuhrman trashed York on the tapes Judge Ito was supposed to rule upon the admissibility of, there was an uneasy period in which the court debated whether or not Ito should recuse himself, which could potentially have led to a mistrial. Said Judge Ito in court while holding back tears:
"I love my wife dearly and I'm wounded by criticism of her, as any spouse would be and I think it is reasonable to assume that that could have some impact."
That wasn't the only tearful moment of loyalty between the husband and wife. The New York Daily News reported in 1995, after the verdict of not guilty came down, that Judge Ito and Peggy York were overheard crying in his chambers together:
"The couple sobbed loudly as they consoled each other in the emotionally charged minutes after Simpson left court a free man...a courthouse source said. 'They were wailing together. This was real crying,' the source said. 'After that, it took a long time for him to come out [of chambers] and shake hands with the defense team.'"
Ito has given almost no interviews in the years since the O.J. Simpson trial, so we're left to speculate what that breakdown might have been about. Sources attribute it to everything from the stress of a year-long trial culminating in a mere three hours of deliberation from the jury, to the now-tarnished reputation of his wife's police department, to the notion that Ito and York became emotional over the decided verdict.
So, how did these two lovebirds meet? The couple "met at 4 a.m. at a homicide scene, both looking over a dead body," Ito has been quoted as saying, when he was an attorney and York was working as part of an all-female homicide detective team in LA. They dated and were married in a matter of months and stayed together through her ascent in the LAPD and his involvement in the Simpson trial. They've now been married for 35 years.
An NBC News piece on Ito published last year details where they are now:
"They have no children and regularly host cookouts for guests at their Pasadena mansion, friends say...'They travel and they have a huge group of friends.'"
For as much stress as the Simpson trial caused, it's sort of beautiful that the couple found strength in each other at the end, instead of succumbing to the potential rift.