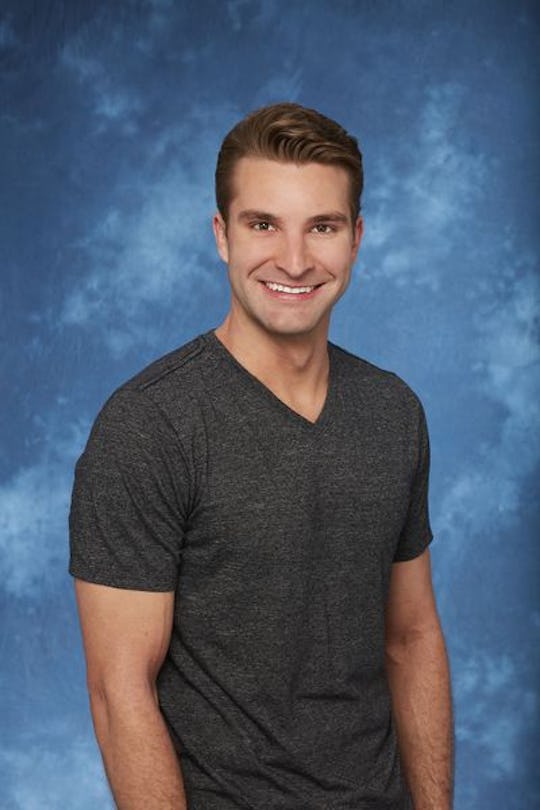 Craig Sjodin/ABC
Tickle Monster Successfully Charmed Christen On 'Paradise'
Attorney and creepy-vibe-giver Jack Stone inexplicably got himself branded Jack "Steal Your Girl" Stone during Episode 6 of this season's Bachelor in Paradise by, of all people, Tickle Monster. After performing a deep web search, I have concluded that Tickle Monster does, in fact, have a real name and it's Jonathan Treece. But since Christen, the lucky lady trapped between these two men, keeps calling him Tickle Monster, I'll dispense with his real name. So are Tickle Monster and Christen dating after Bachelor in Paradise? They actually had a really promising first date.
Tickle Monster, a middle-of-the-pack family doctor from Rachel Lindsay's season of The Bachelorette, was a late Paradise arrival and so after doing a little browsing, he managed to find a pretty good connection with Christen, the token virgin contestant from Nick Viall's season, who also never managed to break from his pack. She actually seems genuinely charmed by Tickle Monster and was quick to dismiss his gimmicky Bachelor franchise persona, observing that he's actually a super smart and successful doctor who likes to surf and has an adorable twang. "What more could you want?" she asked. He also planted a pretty brave kiss on her after just a few minutes of talking, which probably didn't hurt. When he offered her his date card, she happily accepted.
They had a great date, and right afterwards, Christen said she planned to give him her rose in a cutaway interview. But then Jack Stone swooped in (while she was still recapping the date for the others on the beach, no less) for a one-on-one chat and minutes later, they were making out. Tickle Monster was understandably irked and Christen seemed blindsided, too, and a little confused about what her next move should be. But after gathering clues from the social media accounts of everyone involved, I think Tickle Monster has a slight edge to Jack Stone.
Christen doesn't have photos of herself with either guy on her Instagram, but she did give Tickle Monster a Happy Birthday shoutout on Twitter. Of course, it's possible that he just happened to have a birthday since filming and Jack didn't, but it also could be telling. Neither Jack nor Tickle Monster have photos with Christen either, although Jack did post one of him and Alexis, whose romance never quite seemed to get off the ground. And let's be real, Tickle Monster was a late-stage arrival, so it would be pretty impressive if he did end the season with a take-home girlfriend.