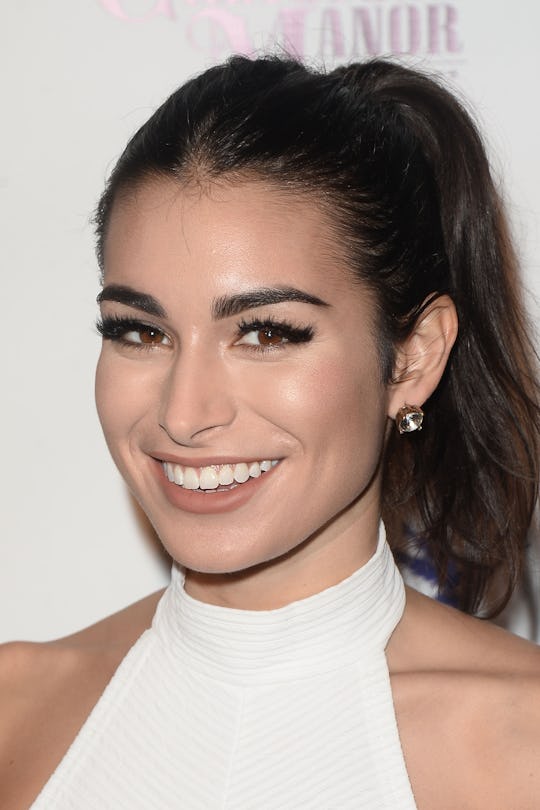 Matt Winkelmeyer/Getty Images Entertainment/Getty Images
Ashley Iaconetti Talks To A Bird On 'Bachelor In Paradise' & Twitter Feels For The Bird
They do it every year on Bachelor in Paradise. Give us a conversation with an island animal, that is, and each time it gets better than the last. On Tuesday's episode, Ashley Iaconetti talks to a bird on Bachelor in Paradise and it was every bit as awesome as it should have been. Mostly because Ashley was also in the middle of simultaneously crying, trying to fix her makeup, and talking about the problems with Jared dating Caila instead of her. Of course Ashley was likely just talking it out with a producer, but the parrot edit was kind of everything.
When it comes to Ashley and her flood of tears already pouring out before the first commercial break of the night, Twitter reacted in a way that was less than sympathetic to her plight. Instead of feeling bad for Ashley and her feelings for Jared, Twitter has taken the bird's side. I mean, we're all pretty clear on the fact that Ashley is not that crazy though, right? We all know that this was another case of last season's raccoon edit, only this time they gave the Bachelor in Paradise star a parrot to talk to in place of the producer she was probably confiding in and seeking advice from. But the parrot was a lot more sassy than anyone else has been with Ashley so far, so that's probably she she actually needs.
As far as Twitter is concerned, the parrot on Bachelor in Paradise has been the best part of Tuesday night's episode (maybe second to all of Daniel's Canadian sexual innuendos) and they aren't wrong.
Luckily, Bachelor in Paradise fans can see Ashley's conversation with the bird for what it is, even if it was a necessary evil to lighten the mood between Ashley's crying fits over Jared. She claims she came to paradise again to get over Jared, but obviously seeing him with the one person who she'd apparently spoken to ahead of time about not dating him was too much. Which, again, is kind of understandable. But that doesn't make Ashley talking to a bird on Bachelor in Paradise any less hilarious.
But it's okay to give Ashley come credit, because as she kept saying, she didn't know Caila would be on Bachelor in Paradise to connect with Jared and Ashley knew she wanted him back as soon as she saw him.
When it comes to the option of seeing Ashley crying over Jared and crying at Jared or seeing her seemingly talk to a parrot, I think we'd all take the parrot. At least it allows for a comedic break in all of her sobbing.