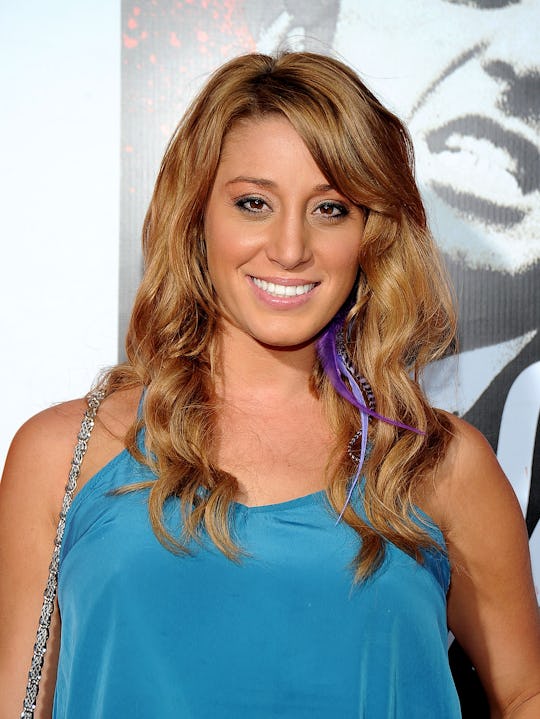 Frazer Harrison/Getty Images Entertainment/Getty Images
'Bachelor' Alum Vienna Girardi Miscarried Her Twin Daughters
Bachelor alum Vienna Girardi started out the summer excited. She was pregnant with twin daughters, and had so much to look forward to. Sadly, the summer took a turn for the worse. According to People, Girardi miscarried her twin daughters at the beginning of August, and our hearts break for her terrible loss.
Girardi, who was the winner of the 14th season of The Bachelor, originally announced her pregnancy in June via Instagram with an ultrasound picture which was captioned, "Twice the Blessing, Twice the Fun." She was 18 weeks pregnant, well into her second trimester, when she went in for an ultrasound because something was apparently amiss. In a Facebook message Girardi shared with her followers on Sunday, she wrote:
On Aug 3rd, I went in for an ultra sound bc the Perinatologist notice one of my twins had more fluids than the other which was the first sign of TTTS(Twin to Twin Transfusion Syndrome) this is when one twin takes more nutrients than the other. They said that it did look like it had improved over the last week though.
TTTS (Twin to Twin Transfusion Syndrome) "is a disease of the placenta (or afterbirth) that affects identical twin pregnancies," according to the TTTS foundation. Girardi said that her twins were monochorionic diamniotic in an interview with Us Weekly earlier this summer, meaning the twins shared a placenta and her pregnancy was considered high risk.
While Girardi hoped things would improve:
Unfortunately, that was not the case and that evening my water broke due to the amniotic sacs rupturing. I spent the next 2 days in the hospital trying everything to save them.
Girardi was forced to make a decision; she could deliver the babies at 18 weeks gestation when their chances of survival were slim, or continue to carry them despite the possibility of a life-threatening infection developing in her uterus.
She chose to put herself in danger, but it was all for naught. Two days later, both twins' hearts stopped beating and Girardi went into septic shock. She wrote on Facebook:
My little angels went to Heaven on Aug 5th and I was rushed into the OR for emergency surgery and was in the ICU for 4 days.
Despite her own risky health situation, Girardi made the incredibly brave and painful choice to donate her daughters' bodies for scientific research. She wrote:
After days of laying in bed heart broken and trying to piece what happened back together a doctor asked me if I would consider donating my little girls to science so they can also understand why this happens and be able to save another women who has twins with TTTS. This was the hardest decision I have ever had to make in my life but I knew my little girls were in Heaven already and the pain I feel I would never want any mother to ever feel.
Girardi needs time to grieve this crippling loss. It's awful to look back at what could have been, and to miss what never will be. She asked fans to allow her a little privacy in her Facebook post, and ended with a poignant message for her twins:
RIP My Sweet Angels
Your mommy will never forget you and I loved you both with my entire heart.
I Thank you all for your support and prayers but I would appreciate it if at this time everyone can respect my privacy and allow me to grieve.
Our hearts are with her.