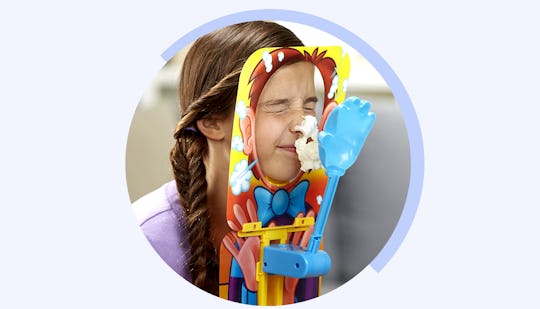 Amazon / Bustle
The Hottest Toys From Amazon's Cyber Monday Sale That Are Sure To Sell Out
The Monday after Thanksgiving is Cyber Monday — a day when online shoppers rejoice because so many otherwise expensive products are, finally, on sale. But (both techie and non-techie) parents also have a reason to celebrate on this day: the best Amazon Cyber Monday deals on toys will save you a ton of money and inspire you with holiday gift ideas for your little ones.
(Not an Amazon Prime Member? Sign up for a free 30-day trial to make sure you get the best deals during the biggest shopping weekend of the year!)
The original purpose of Cyber Monday was to drive people to internet retailers the way they were driven to brick and mortar stores on Black Friday. One of the standout reasons why it continues to be so popular with busy parents is that, if you can't stand in line to take advantage of Black Friday's doorbuster sales, you can simply wait a few days and still save money by shopping online for toy deals.
And deals are everything when you have children and are looking forward to the holiday season. Whether your little one is begging you for a bicycle, life-size doll, or one of this season's hottest trendy toys, finding ways to save money is crucial, so take advantage of the savings while you can.
We will be updating this post with more information as Cyber Monday deals start rolling in, but why not have a laugh in the meantime by checking out this post on creepy things children do to their toys? And don't forget to update your Wish List.