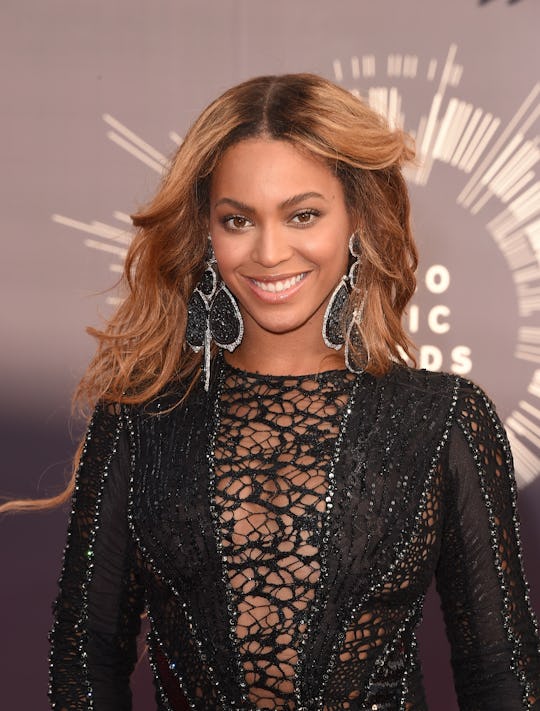 Jason Merritt/Getty Images Entertainment/Getty Images
Beyoncé Instagrammed Her Nigerian-Themed Push Party
Back in olden times, Beyoncé was the boss of making music and also dancing. She hasn't given up her title, of course, but these days she's schooling us all on something else. She's the boss of how to be pregnant and awesome. After her Instagram pregnancy photo shoot announcement broke the internet, Beyoncé has been owning pregnancy in the 21st century by honoring her body, her family, and a culture she clearly feels a deep connection to. In fact, when Beyoncé recently posted pictures from her push party, they were chock full of gorgeous, colorful, meaningful Nigerian references. Which makes sense, because both Beyoncé and her husband, Jay Z, have long held the Nigerian culture in high esteem.
First things first, of course: Wondering what in the world a "push party" might be? According to etiquette expert, Jacqueline Whitmore, push parties are becoming the new baby showers. In an interview with Today, she explained,
Push presents are becoming more popular in the U.S. It can be given before the baby is born, or even right in the delivery room.
Beyoncé's push party was something quite beyond the ordinary, with guests donning traditional Nigerian dress. In the background, music by the late Fela Kuti, the Nigerian afro beat legendary performer, played. And Beyoncé danced with her husband, belly bared and covered in henna, looking like the happiest woman in the world.
The Carter twins were fêted at the "Carter Push Party" on Saturday by former Destiny's Child members Michelle Williams and Kelly Rowland, fellow expectant mother Serena Williams, and naturally, the Queen Mother herself, Tina Knowles Lawson, who also provided some great pics of the party on Instagram.
As ever with the internet, fans were of two minds about Bey's Nigerian-themed push party. Some appreciated the special touches, including her beautiful henna-covered pregnant belly (henna has been used by new brides and mothers in West Africa for centuries), while others remained skeptical. Regardless, it definitely had people talking.
Many Bey fans might also remember that both she and husband Jay Z have a Fela Kuti history; Jay Z acted as producer on a Broadway show based on Kuti's life, while Bey worked on a 20-song album inspired by his music which she reportedly later chose not to release.
Others were simply upset that the singer hadn't kept her African fans in mind when "drawing her tour maps" (can you blame them?):
It's true: Despite her frequent references to African culture, including an epic tribute to Oshun, a Yoruba deity from West Africa, at the 2017 Grammys, Queen Bey has never toured in Africa. A fact which rankles with her fans, particularly the ones living on the continent who would love to see her perform.
Perhaps fans might want to let her give birth to the twins before asking her to head back out on tour. Regardless of what theme her push party might have taken on, she does still, quite literally, have to push a few little babies out.
Priorities, guys.