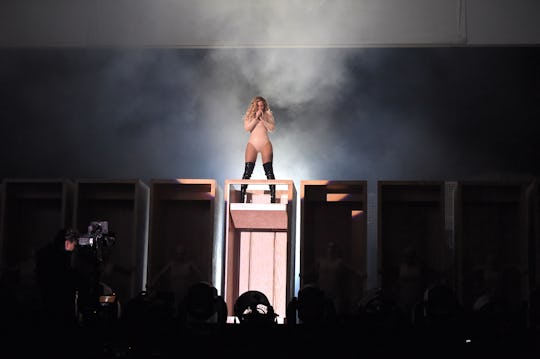 Theo Wargo/Getty Images for Global Citizen
Beyonce Super Bowl Memes Are A Genius Reminder Of Who We're All Rooting For
Another day, another Super Bowl. But after the release of "Formation," all eyes have been on Beyoncé instead of the Broncos and the Panthers (and rightfully so). The Beyoncé Super Bowl memes are proof that the only team we're here for is Queen Bey, and it doesn't matter how many interceptions are thrown or how conversions Peyton Manning and Cam Newton have — the only game that matters takes place at halftime, and it's starring Beyoncé. (OK, fine, and Coldplay. Whatever.)
Beyoncé literally shut down the 2013 Super Bowl, when half of the Mercedes-Benz stadium in NOLA went dark because the Queen bequeathed so much light from the earth in order to shine (and shine brightly). And though there's a whole 15 people excited to watch Coldplay perform at halftime, the real good news came when it was announced that Beyoncé would join them on stage for their 15-minute set. Things got even better when Bey dropped the "Formation" song and video yesterday, in a move that both surprised and did not surprise us mere mortals, and reports slowly began trickling in that she'd perform that song during the halftime show.
The Internet responded beautifully, because the Internet is both the most wonderful place on earth and because the Internet loves Beyoncé (and us, by default), and gifted us all with the most amazing and the most hilarious memes ahead of the game. The best, below:
It's The Beyoncé Bowl
Blue. Blue. Blue.
Flashbacks To The 2013 Show
I Kinda Don't Know What This Is, But I'm Here For It
When The Internet Said What Everyone Was Thinking
During Her 2016 Performance
Left Shark Came Back. Kinda.
Oh Beyoncé memes — giving the world what they really want during a Super Bowl.