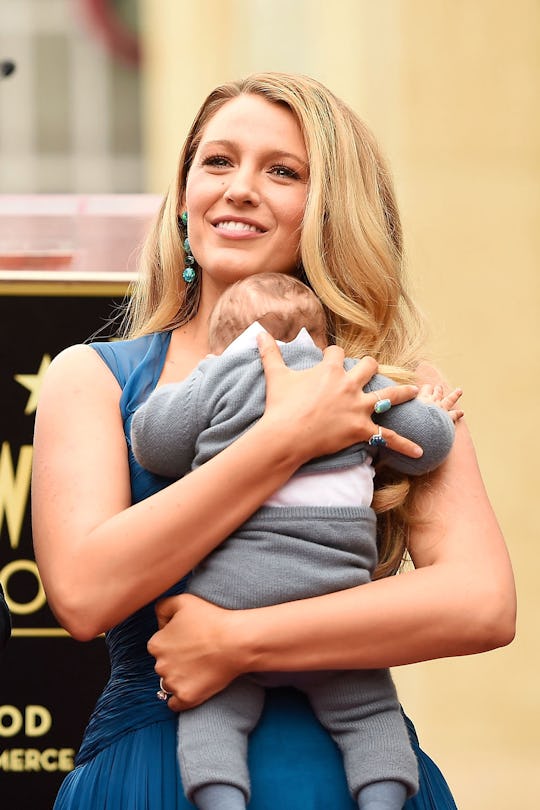 Matt Winkelmeyer/Getty Images Entertainment/Getty Images
Blake Lively & Ryan Reynolds' Second Child's Name Is Out
Blake Lively and Ryan Reynolds surprised fans when they showed up at the Hollywood Walk of Fame last week with their daughters in tow, the first time that the children had ever been seen in public. Now, get ready for another surprise, because Us Weekly has confirmed Blake Lively and Ryan Reynolds second child's name: Ines. The couple's eldest daughter James' name was also kept quiet for months, and once it was revealed, the couple explained that she was named after Reynolds' recently deceased father. Lively also said that she's always liked having a "boy's name" herself (she was named after her great-uncle).
The couple has been fiercely private with their daughters. Lively hid both of pregnancies until it was impossible to do so, neither baby's birth was officially announced, and nobody even knew that Ines was a girl for the first month of her life, until Reynolds let it slip on Conan. Some fans might have given up hope of ever seeing what the girls looked like, but Reynolds recently told Extra that he had to make an exception for his Walk of Fame star ceremony, saying, "This is one of the rare occasions when we thought, 'We gotta bring the whole clan,' you know? I'd regret it in 20 years if I didn't."
Fans and photographers alike were delighted by the children at the ceremony, particularly James' IDGAF attitude as she trotted around the podium holding a stolen microphone, refusing to pose for pictures. But from the sound of Reynolds' comments, we shouldn't get used to seeing the girls in public, and really, it's surprising that Ines' name was even revealed. Us Weekly did not detail how it got the scoop, and it's unknown if there's any story behind the name.
Perhaps the little information that's been shared is enough to please the masses. We now know that Reynolds and Lively have two daughters, we've heard their names, and we've seen their faces. What more could anyone ask? These children don't owe us anything, and hopefully fans' curiosity has now been sated, and the girls will be able to grow up in peace and relative obscurity without having paparazzi staking them out at the playground. Let's all remember that although Reynolds and Lively made a conscious choice to be in the public eye, James and Ines didn't, and at their ages, can't. Let them just be kids for now, and if they want to be famous when they're adults, that's their decision.