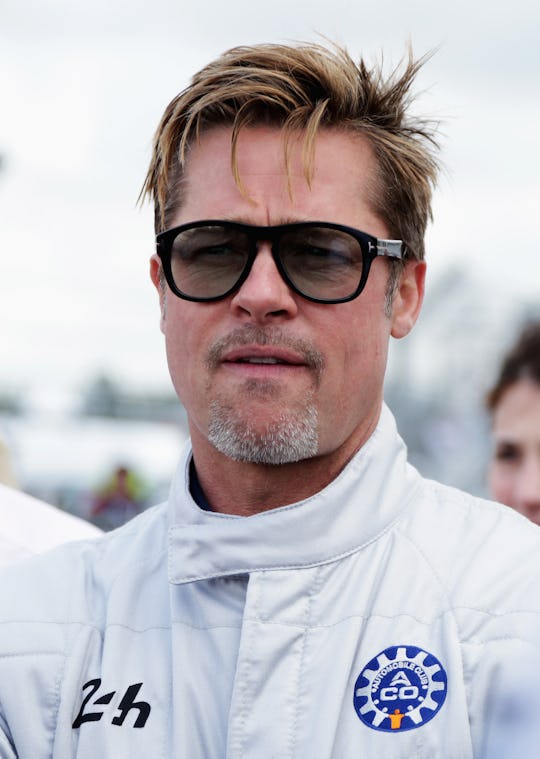 Ker Robertson/Getty Images Sport/Getty Images
Brad Pitt Cleared Of Abuse Allegations Following Lengthy Investigation
After weeks of investigation and speculation surrounding his divorce from Angelina Jolie, Brad Pitt has been cleared of child abuse allegations. The investigation began in the wake of Jolie filing for divorce in September, reportedly after Pitt and the couple's oldest son Maddox had a fight on their private plane. Since filing for divorce, the couple maintained has a temporary custody agreement, where Pitt can only visit the children with a family therapist in tow. Jolie has sole custody for now.
Pitt is petitioning for joint custody and now that the Los Angeles County Department of Children and Family Services has declared no wrong-doing, he has a better chance at it.
It sounds like it's been a complicated and tense few months for the Jolie family. According to Us Weekly, Pitt has seen Maddox, 15, just once since the alleged altercation. Sources reported that the teen was still angry at his father and refused to see him. Pitt has been waiting for this investigation to end. Someone close to the actor said that Brad "knows the severity of the allegations and wants to be cleared of abuse before he sees them. He is confident he will be cleared." He has seen the other children, Pax, 12, Zahara, 11, Shiloh, 10, and twins Knox and Vivienne, 8, with a therapist.
Pitt was apparently pretty distraught about being away from his children. Someone close to him told Us Weekly that he was "torn up and shattered, not only because of the divorce but because he hasn't seen the kids and he really wants to. Being apart from them is part of why he's so torn up." Because of the investigation, professionals have been making recommendations about the couple's custody battle.
Last week, reps for Jolie released a statement saying, "We are not in a position to discuss the details. We hope now that it is clear that the events which led to the dissolution filing involved minor children and their well being, there will be understanding of the sensitivity of the family situation." The statement continued, "We believe that all sides are committed to healing the family and ask for your consideration during this difficult time."
This entire divorce has been, according to Jolie, about the children. Jolie's initial statement said that she was leaving Pitt "for the health of the family." Likewise, Pitt asked the media to give his kids their privacy during what is obviously a hard time. The end of the investigation must be a good thing for Pitt though — he was seen on Tuesday night at a private screening of Moonlight with Julia Roberts and will attend the premiere of Allied on Wednesday night.