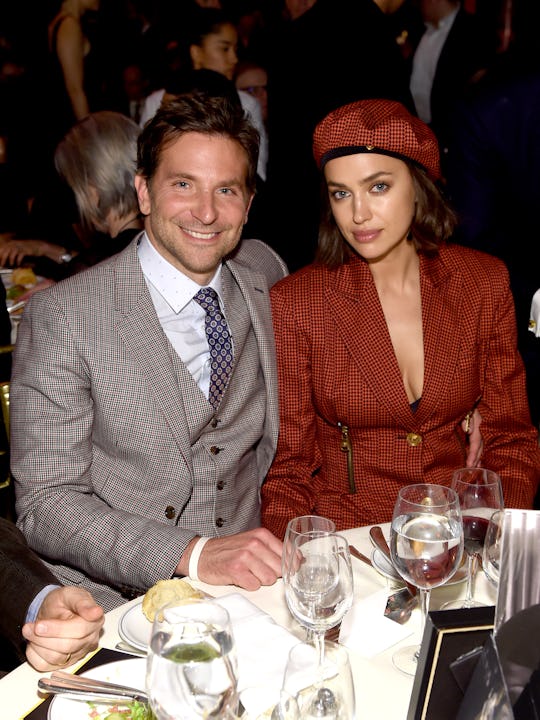 Jamie McCarthy/Getty Images Entertainment/Getty Images
Bradley Cooper Is Head Over Heels For Irina Shayk & These Sweet Quotes Prove It
Another Oscars night has come and gone, and as usual, the aftermath comes with a swelling of chatter, rumors and speculations by the world at large. The prime story this year? Lady Gaga's alleged emotional affair with her A Star Is Born co-star, who is, of course, actually in a committed relationship himself. And honestly, Bradley Cooper's quotes about Irina Shayk, his longtime partner, prove that they are incredibly in love, and serve as an important reminder that we don't usually know the full scope of a celebrity's personal life.
It's normal to want to project a character's relationship onto the actors themselves. Honestly, Gaga and Cooper's performance stole the show on Sunday, and the reason they're on stage at the Oscars is because, uh, they're really good actors and incredible performers. It would be odd if they got up there and seemed apathetic about the performance. But it's that very gusto that has made some people wonder whether or not the pair are more than just the friends they claim to be.
However, Cooper has been in a relationship with model Shayk for years, according to ELLE, and together they share a 1-year-old daughter. Maybe you haven't realized, or think less of their love considering that they are outspoken about why they are decidedly private, and honestly, their rationale makes a ton of sense.
Here are some of Cooper's most standout quotes about his partner to remind you that sometimes, we don't always know what's going on behind-the-scenes, and it's clear that he values his relationship with Shayk.