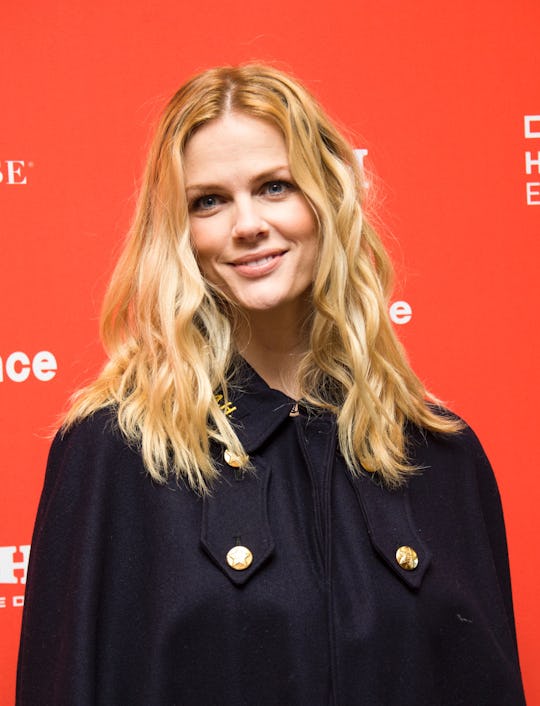 VALERIE MACON/AFP/Getty Images
Brooklyn Decker Missed Her Flight To Pump Breast Milk, & Moms Everywhere Felt Her Pain
Anyone who has ever been held up by a plane delay knows that air travel is totally the worst sometimes. But when you happen to also be a breastfeeding mom away from her child for the first time? The potential for disaster seems so much worse. According to the Daily Dot, Brooklyn Decker missed her flight to pump breast milk, and it's pretty much every traveling mom's worst nightmare. The model took to Twitter Wednesday to share her super frustrating pumping story, explaining that, after boarding her flight, the plane was held on the runway for two hours due to mechanical issues. By that point, Decker definitely felt like she needed to pump (honestly, my boobs hurt just imagining it), and so when the plane's passengers were finally allowed to deplane, she made a beeline to the bathroom in the terminal. The only problem? By the time she made it back to the gate, she was told she'd missed the flight and couldn't get back on.
Naturally, Decker did the only thing she could do at that moment: she downed a glass of wine at the airport bar and lamented her missed flight in a string of tweets. Because the only thing worse than being stuck on a plane with engorged breasts for two hours has to be missing your stupid flight once you finally get to pump in a crummy bathroom stall.
In response to her slew of tweets, some people questioned her decision to leave the plane to pump — why risk missing the flight? But clearly none of those people have ever had to sit through the misery of being stuck on a plane for hours, debating whether it would be socially acceptable to whip out your breast pump while the guy next to you is working on a crossword.
Moral of the story: when it comes to breastfeeding, the struggle is real. And really, it's not like she had many options. Maybe next time she might want to talk to Kristin Cavallari, master of unapologetically pumping in public.
But if there's one thing that's for sure, I'd say it's that Decker definitely earned that glass of wine.