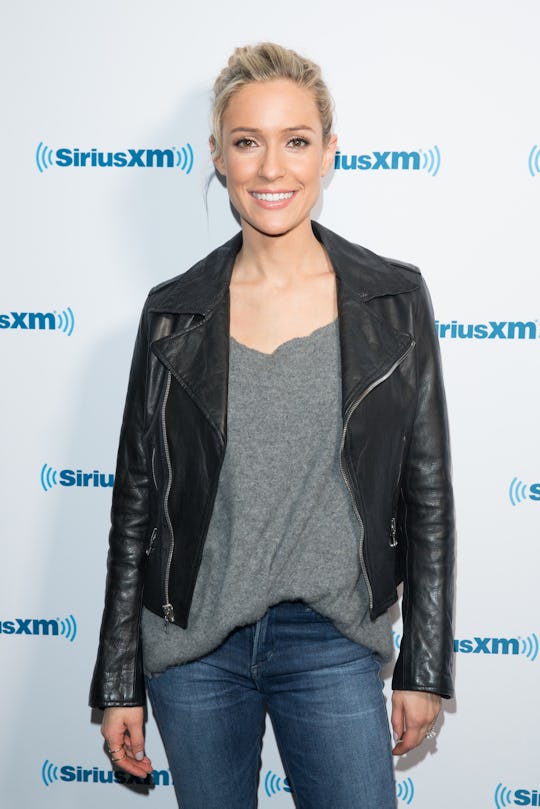 Mark Davis/Getty Images Entertainment/Getty Images
Kristin Cavallari Pumped Breastmilk Poolside, & Couldn't Care Less What People Think
Former Laguna Beach star Kristin Cavallari might say and do some controversial things — I am personally not at all in favor of her anti-vaccine stance, or the fact that she gives her children homemade formula — but when it comes to breastfeeding, she is unapologetic about wanting to normalize the experience that so many women are ostracized for. According to Us Weekly, Kristin Cavallari prepared to pump breastmilk poolside in a photo she posted to Instagram Thursday, and it was a total proof that the mom of three refuses to be shamed for breastfeeding or pumping in public. Opinions about formula aside, that's pretty badass.
The photo showed the reality-star-turned-author sitting by the pool in a bikini holding up her breast pump. As any mom who has had to pump for her kids before knows, breast pumps aren't exactly the most glamorous of accessories, but somehow, Cavallari managed to make pumping look pretty cool. And the fact that she's presumably willing to do it in public instead of retreating somewhere private? That's pretty impressive. Given that far too many people are still pretty freaked out by the idea of women breastfeeding their children out in the open (which, get over it already, world), the thought of someone pumping in public? That seems almost radical.
Although Cavallari did get some backlash for the pic, most of the 1,121 comments applauded her for keeping it real (OK, so they also focused on how amazing she looks having just given birth three months ago, but it all counts, right?). Among the pro-pumping comments, one Instagram user wrote, "see, it's normal to pump whenever, wherever!" while another wrote, "thanks for your pumping pictures! Makes me feel like I'm not the only one who spends all day pumping!"
This isn't the first time that Cavallari has openly shared pics of her breastfeeding or pumping though. She also posted a photo of herself pumping in a hotel room while on her book tour (in a dress and heels, of course), and also a sweet snap of her infant daughter Sailor reaching up for mom's face during a snuggly breastfeeding session (sigh!).
Sure, Cavallari might have an insanely glam, privileged life that most new moms can only dream of, and I can't imagine that many pumping mamas get much time to lounge by pools with their breastpumps. But Cavallari's celeb status means that she is able to give much more visibility to the movement to normalize breasts and breastfeeding (there's even a #normalizebreastfeeding Instagram hashtag, which I'm so happy is a thing), and that's pretty powerful.
Way to go, Cavallari. I might not really agree she should be anyone's #momgoals, but #breastfeedinggoals? She's totally got that down.