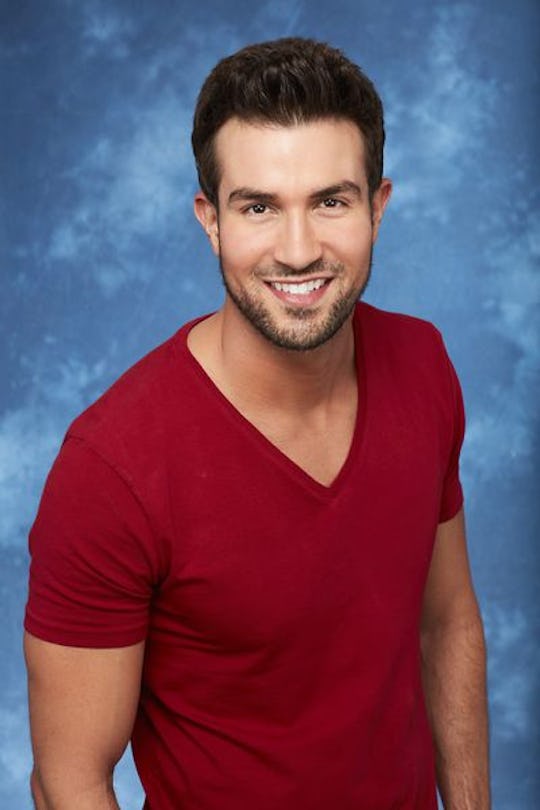 Craig Sjodin/ABC
Bryan's Instagram Proves This 'Bachelorette' Suitor Puts Family First
There's no denying that Bryan and Rachel have had chemistry since the moment they first met. Like literally, from the second he stepped out of the limo that first night, sparks started to fly. Later on in the evening, it was sealed with a kiss or two and — big surprise — he got that coveted first impression rose. But there's more to him than being totally charismatic and dreamy and Bryan's Instagram shows The Bachelorette contestant has strong family values too.
It looks like when he isn't working as the clinic director of The Accident And Injury Team in Miami, Bryan is all about spending quality time with his big family. But as the oldest contestant this season at age 37, it's not a huge surprise that Bryan's interests go well beyond bar-hopping at 3 a.m. In fact, Bryan's Bachelorette bio even says as much when he answered the question of who he is in a party atmosphere with" "I probably start kind of laid back and work my way up to 'party' status at this point in my life."
On Bryan's Instagram, The Bachelorette contestant has tons of photos of himself with his parents, niece and nephew, and even cousins, who he seems to be super close with. And if family means this much to the established chiropractor, then he might be at the perfect point in his life to welcome Rachel into the fold and vice-versa.
Seeing Bryan interact with his youngest cousin and niece and nephew definitely makes you realize that he could be ready to be a dad in the near future.
Even aside from the kids in his family, Bryan posts hashtags like #FamilyAlwaysFirst and posts about the majority of his family regularly. I don't know if that means he's a shoo-in for becoming Rachel's fiancé, but it definitely doesn't hurt his chances.
From being the first contestant to kiss Rachel to shining on the Ellen date, Bryan's been doing so well so far this season that The Bachelorette contestant stands a really good chance at making it all the way to the end.
Apparently when he starts a family, Bryan is all for having multiple kids too. According to his Bachelorette bio, he already has it all figured out, stating that he plans on having "2-3 kids" who would be "preferably two boys, one girl. A boy needs a little brother and they both can protect their sister." At least he gets an A for seemingly zero commitment issues.
In a couple of weeks, The Bachelorette will somehow already be at the halfway mark in the season and if Bryan continues the way he's been going, he'll definitely remain a strong contender.