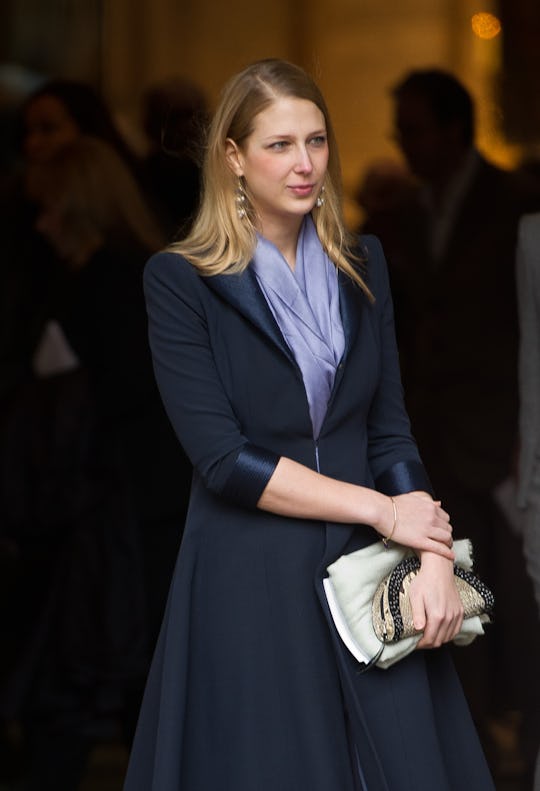 Ian Gavan/Getty Images Entertainment/Getty Images
Buckingham Palace Just Announced Another Royal Wedding Is On The Way
I'm not sure what is going on with those wacky royals lately, but whatever it is I'm seriously loving it. Everyone seems to be falling in love all over the place and it's pretty glorious. First there was Prince Harry and Meghan Markle. Next up will be Princess Eugenie's wedding to Jack Brooksbank at St. George's Chapel in Windsor Castle. And now, Buckingham Palace just announced another royal wedding. This time around it's going to be Lady Gabrielle Windsor and Thomas Kingston. Let's keep this love fest going forever.
Now most people on this side of the pond have probably never heard of Lady Gabriella Windsor, but she's actually a pretty significant royal in her own right. Her father, Prince Michael of Kent, is the first cousin of Queen Elizabeth II. You might recognize that name, even if you're not a huge royal watcher. Lady Gabriella's mother is Princess Michael of Kent, a woman who has been in the news a few times in recent years. First of all, when she told black diners at a 2004 event to "go back to the colonies," according to The Telegraph, and in 2017 when she wore a racially insensitive brooch to Meghan Markle's first official royal luncheon at Buckingham Palace with the Queen. Princess Michael has since apologized, according to CNN.
Buckingham Palace released a brief statement on Wednesday to announce the engagement of Lady Gabriella Windsor and Thomas Kingston, according to Harper's Bazaar UK, saying:
Prince and Princess Michael of Kent [her parents] are delighted to announce the engagement of their daughter Lady Gabriella Windsor to Mr. Thomas Kingston. The engagement took place in August, Mr. Kingston proposed on the Isle of Sark.
So what do we know about the latest royal couple to get engaged? Well, Lady Gabriella, who is known as Ella to friends and family, reportedly works as a freelance writer who contributes to The London Magazine and senior director at Branding Latin America. She has an older brother, Lord Frederick Windsor, who married actress Sophie Winkleman at Hampton Court in 2009. The couple have two daughters.
As for Lady Gabriella's intended, Thomas Kingston, he has a few intersting little tidbits in his past. First of all, he reportedly helped Iraqi refugees before he started his career in finance at Devonport Capital. Oh, and it looks like he might have dated another famous woman moving in royal circles. Pippa Middleton, sister of the Duchess of Cambridge, according to Daily Mail royal correspondent Rebecca English.
Now before anyone worries that things might get awkward, it seems that Lady Gabriella and Thomas Kingston were actually on hand to celebrate Pippa's May 2017 wedding to financier James Matthews. And also Pippa is expecting her first child any time now, so all's well that ends well.
While Buckingham Palace did not release the actual official date for the upcoming wedding, it was announced that the wedding was expected to take place some time in spring 2019. Which is sort of perfect, because it gives royal watchers a chance to recover from the two royal weddings we've experienced this year. Not to mention the arrival of Kate Middleton and Prince William's third child, son Prince Louis, back in April. After years of sort of stagnating, the royal family is really keeping things hopping at Buckingham Palace lately. There are the weddings and the babies, of course, but there also appears to be something of a lightening up. A relaxing of outdated rules that made them seem (sorry, guys) rather less cool than we would have preferred.
It really is a glorious love fest over there lately.