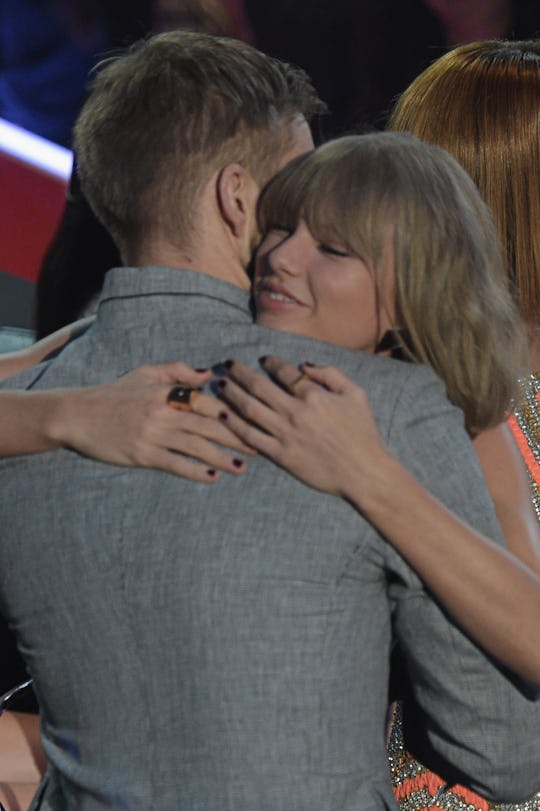 Jason Kempin/Getty Images Entertainment/Getty Images
Calvin Harris Says Split With Taylor Swift Was Cordial, Still Can't Unbreak Our Hearts
That girl of ours, right? Taylor Swift is like a beautiful stallion that loves to run wild in the fields (or something like that, just go with me). She's been hard to pin down, but we all thought she found the man for the job, didn't we? It turns out, not so much. And yes, her now-ex Calvin Harris said the split with Swift was cordial... but why did there have to be a split at all, Calvin? Why?
These two have been dating for a record 15 months, and then out of nowhere it's over? I feel like they could have eased us through a transition period at least. Harris and Swift apparently broke up some time last week, according to a source close to the couple who spoke with E! News. The source explained that Harris (who they refer to as "Adam" because Scottish DJ and megaproducer Calvin Harris is really Adam Richard Wiles) instigated the break up but it wasn't a "big blowout".
"Taylor and Adam had no big blowout fight, but the romance just was not there anymore for them. Adam is the one that ended it. It was all done in a very mature fashion. Taylor is pretty upset but they are still in communication. Taylor was there for Adam with his accident and supportive."
Harris was more succinct. He tweeted one sentence about the break up on Thursday that sort of said it all, I guess. "The only truth here is that a relationship came to an end & what remains is a huge amount of love and respect," Harris wrote.
Of course, the rumor mill churns on with or without comment from Harris. Some fans wondered if the amazingly successful Swift was too intimidating for Harris, others wondered if Harris wasn't supportive enough of Swift. According to TMZ, though, Harris was fed up with the whole Hollywood lifestyle where Swift clearly thrives. According to their sources, Harris was happy with Swift until he started doing the whole red carpet thing, then things "fizzled". Which is incredibly depressing when we remember they once looked as happy as this.
For Swift's part, she hasn't said anything other than retweeting what Harris had to say about their end of days. Fans are naturally heartbroken for so many reasons. First, these two looked pretty settled. Harris looked to be a good fit for our girl; strong, confident, worldly, and laid back. Plus fantastic abs and a Scottish accent. Check and mate. Second, we are all insanely invested in T. Swift's happiness. So when she's unhappy... is it really fair for any of us to take any joy from life?
I think the only thing we can do now is eat some ice cream, take our dogs for contemplative walks on the beach, and get ready for whatever awesome song is going to come out of this one.