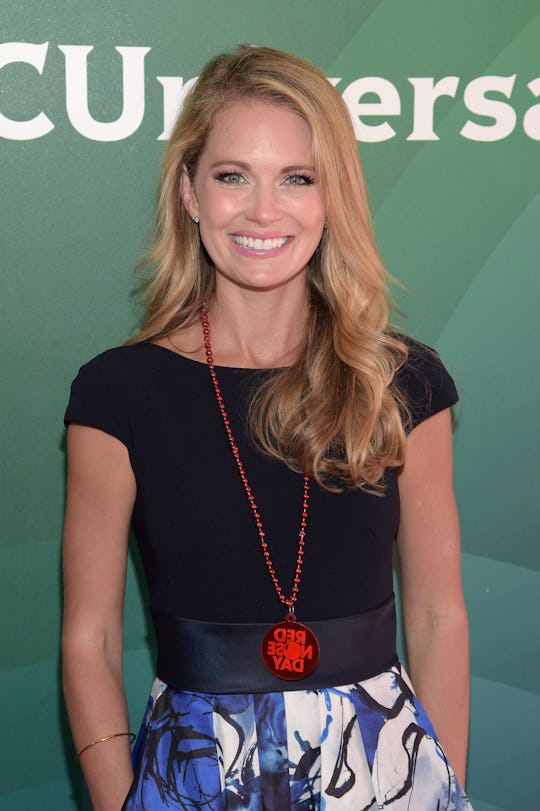 Jason Kempin/Getty Images Entertainment/Getty Images
Cameran Eubanks Got Refreshingly Honest About Missing Her Pre-Baby Life
I'm the mom of big kids now, and I can tell you it's pretty great. After years of saying it would break my heart to see my sons grow up, I now know this was only sometimes true. I'm getting reacquainted with the person I was before I had four kids again, finding out what makes this girl tick. Because I forgot I used to like other things. There's this guilt trip moms give ourselves sometimes if we secretly miss our old lives, and it's so great when someone speaks out and says they really do. Like Cameran Eubanks, who admitted that she "misses" her life before welcoming her baby during an interview with People.
The Southern Charm star is the proud mom of 7-month-old daughter Palmer, who is one of those amazingly cherubic, smiling bald babies that make people like me miss having babies a little bit. Her Instagram feed is filled with pics of baby Palmer and their happy life together; pushing Palmer through Walmart in a cart, dressing her in a big pink bow and a Biggie Smalls onesie, jumping in her Jolly Jumper on the family porch in Charleston, South Carolina to some sweet, sweet hip hop. The usual things that make having babies a whole lot of fun.
But that doesn't mean Eubanks forgets what it's like to have pre-baby fun.
As she told People in a recent interview, she's getting pretty tired of people reciting platitudes about how perfect life with a baby is meant to be:
When you have a baby, people come up to you and it's so annoying, they're like, "Oh, I bet you don't even remember your life before the baby" and I'm like, "Yeah, actually, I do remember my life and it was great."
I'm really not sure why people say things like this, if I'm being honest. I mean, it's not like you're saying you don't love your kids if you miss elements of your old life, right? According to People, Eubanks continued in the same interview:
Which sounds so awful, but having a baby, it just changes everything and it is not something to be entered into lightly. You need to be prepared and ready to have a baby because it rocks your world … in a good way, in a good way. I wouldn't give her back.
This isn't the first time Eubanks — who shares baby Palmer with her anesthesiologist husband Jason Wimberly, according to Good Housekeeping — has gotten honest about the imperfectly perfect world of being a mom. Especially how it messes with the life you lead before you had a baby, a life you might have really loved. Back in February, Eubanks opened up to Entertainment Tonight about missing time to herself once she became a mom:
The thing that surprises me most about being a new mom is your time is no longer your own. You no longer have true freedom, unless you have a nanny, which I don't have, but don't think I haven't researched them, because I'm starting to go crazy.
Much like other moms (including this one right here), Eubanks has started to consider running errands a bit of an escape. "At this point in my life, going to Target feels like a vacation of sorts," as she told Entertainment Tonight. "Haven't gotten out much in the past four weeks. So, yes, definitely the most surprising thing is, your time is not your own, and you really, really miss your freedom."
If I were friends with the Southern Charm star, I would comfort her with all the same junk she's probably heard from everyone else. That it gets easier, that she'll start to feel more like herself within a few months. I would be lying a little, but mostly it's true.
You do start to feel like your old self after awhile. It's just a lot longer than you want to know, I suspect.