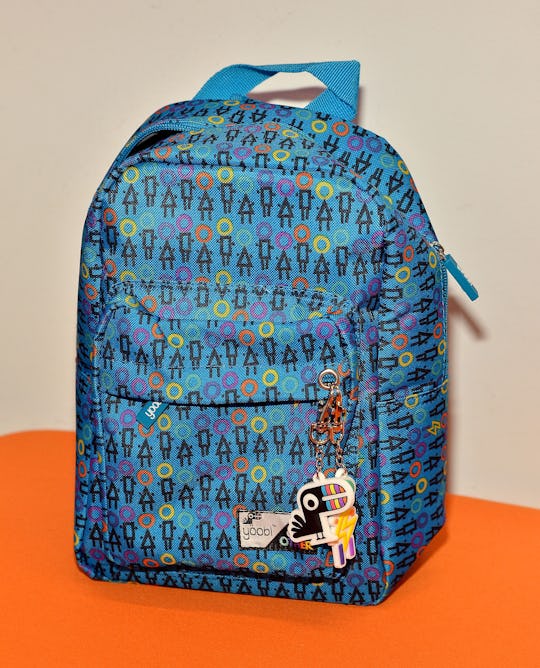 Charley Gallay/Getty Images Entertainment/Getty Images
How To Donate To Your Local Public School
Newly minted Secretary of Education Betsy DeVos has never made it a secret that she favors the school voucher system. Both she and President Donald Trump have widely touted the concept of using public money to fund private school tuition to ostensibly offer students a better range of choices for their education. Now DeVos appears to be moving forward with the privatization of public education with pending bill H.R. 610, which is intended to redistribute federal funds away from public schools and repeal nutritional standards in the lunch rooms. Wondering if you can donate to your public school as H.R. 610 looms ahead? Because if this bill is passed... the already financially stretched public school system is going to need every dollar it can find.
If House Bill 610 is passed, not only will public schools lose vital federal funding to the school voucher system, it would also repeal the Elementary and Secondary Education Act of 1965. ESEA has provided accesible programs for children with disabilities, school safety, rural education, children living in poverty, and English as a Second Language classes for decades. Through federal funding ESEA has ensured general education curriculum standards have been met. Without the federal funding to support these programs, the public school system will undoubtedly suffer.
Another integral program H.R. 610 seeks to abolish is the No Hungry Kids Act of 2012, according to the Congress website:
The bill repeals a specified rule that established certain nutrition standards for the national school lunch and breakfast programs. (In general, the rule requires schools to increase the availability of fruits, vegetables, whole grains, and low-fat or fat free milk in school meals; reduce the levels of sodium, saturated fat, and trans fat in school meals; and meet children's nutritional needs within their caloric requirements.)
The No Hungry Kids Act also provides funding for in-school breakfast and lunch programs. Republican Rep. Steve King of Iowa has been attempting to repeal the No Hungry Kids Act for the past three congressional sessions, according to The Lunch Box, and has not gotten much support to date. But attached to the larger H.R. 610, this could potentially be the year when things change.
For those looking to donate to their local public school, a visit to DonorsChoose.org will connect you with your closest local public school and offer options for how to donate. Or you can visit the school in person to drop off a much-needed donation. You can donate money, school supplies, musical instruments, sports equipment, computers, and furniture. It's a good idea to put your donation in writing to your district school board by contacting the treasurer or superintendent. Another great way to donate is to support a particular program you would like to see protected; you can do this by supporting a third-party "booster" program that helps raise funds for public schools, or specify in your written donation which program you would like to support.
The public school system is being threatened, and it's important to support it in any way we can. Contacting your local representative, donating money or time or supplies to your local schools, and refusing to turn a blind eye to the dangerous H.R. 610. That's how we can protect the public school system.