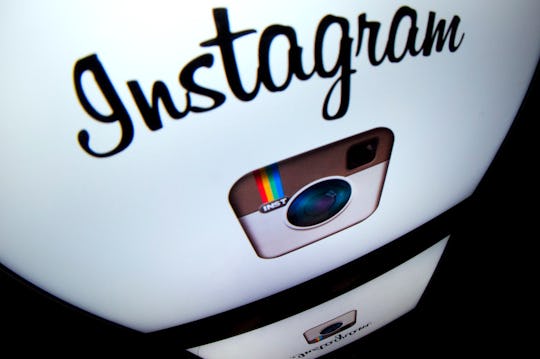 LIONEL BONAVENTURE/AFP/Getty Images
Do Instagram Live Videos Stick Around For Later?
The holidays are great, right? All the presents, and the food, and the real life hanging out with your family. Who doesn't love that? For short, controlled periods of time, of course. And then it's time to get back to normal and find out what you missed in your regular life and your online social life. It's disturbing to think of everything you might have missed in the ever-changing world of social media. But if you're wondering whether you can watch Instagram Live videos you missed, you might be out of luck.
Unlike Facebook Live video, which is intended to give users the chance to record big events, Instagram Live videos are meant to be used more as a personal message between friends. An intimate, live glimpse into someone's life, if you will, rather than a series of staged photos we all know are largely a misrepresentation of a person's life. While users can go back to watch Facebook Live videos again and again, you can never go back to watch an Instagram Live video, according to Gabe Madway, a spokesman for Instagram. In an email to WIRED, Madway explained:
Live is unedited and stays in the moment, and it's the way many people on Instagram want to share. We thought it made sense to integrate live video into stories because that's the space for ephemeral sharing on Instagram.
Instagram Live video was rolled out on Nov. 28 as part of Instagram Stories, the Snapchat-esque feature that allows users to post videos and pictures that only last 24 hours. While Instagram Stories came under some seriously heavy criticism for lifting its model heavily from Snapchat (and Instagram has admitted to the inspiration), Instagram announced the feature has seen 100 million users per day since it was launched in August. So I guess everyone got over it.
Instagram live videos last for about an hour, and your followers might get a notice when you go live. That means users can not only watch the live video feed, but they can participate in the action. Users can also take advantage of Instagram's Explore tab to stay up to date on the top live videos based on the level of engagement and number of viewers. You can swipe right or left to scroll through the top live videos as well. But only while they're broadcast.
So I guess it's a good news/bad news scenario. If you're not a fan of Instagram live videos and haven't had a chance to check out your social game over the holidays, you may have dodged a bullet. But if you wanted to keep on top of things... it looks like you're out of luck.