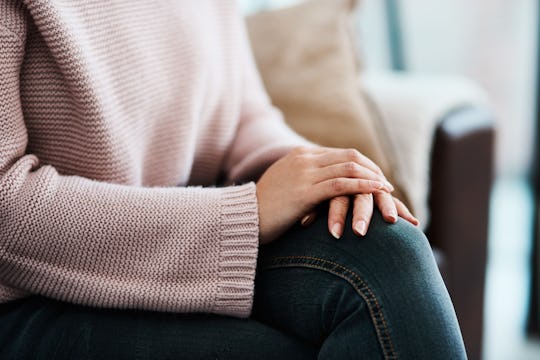 PeopleImages/E+/Getty Images
9 Causes Of Ectopic Pregnancy To Be Aware Of, Because Knowledge Can Help
When you're trying to conceive, every day brings new possibilities and fears. If you've struggled with fertility issues at any point, you know the desire to get that positive response on the pregnancy test can become overwhelming. Unfortunately, though, not all pregnancies are viable. For example, the causes of ectopic pregnancy are numerous, but understanding them may be a crucial part of your journey to conception.
Before going into the causes, it's important to understand the condition itself. According to the American Pregnancy Association, an ectopic pregnancy happens when a fertilized egg begins growing somewhere other than the uterus, most often in the fallopian tubes. This is troublesome for everyone involved. Very Well noted that ectopic pregnancies pose a serious health risk to the mother, as the growth can cause the fallopian tubes to burst open and cause potentially lethal bleeding. Basically, enduring an ectopic pregnancy can be a trying experience for any person.
In many cases, the cause of an ectopic pregnancy remains unknown. It's just one of those uncomfortable facts of nature. There are, however, some common causes and conditions that make the possibility of an ectopic pregnancy more likely. Read on to learn if these scenarios apply to your situation. Hopefully, though, you will not have to face the heartbreaking experience of an ectopic pregnancy at any point.