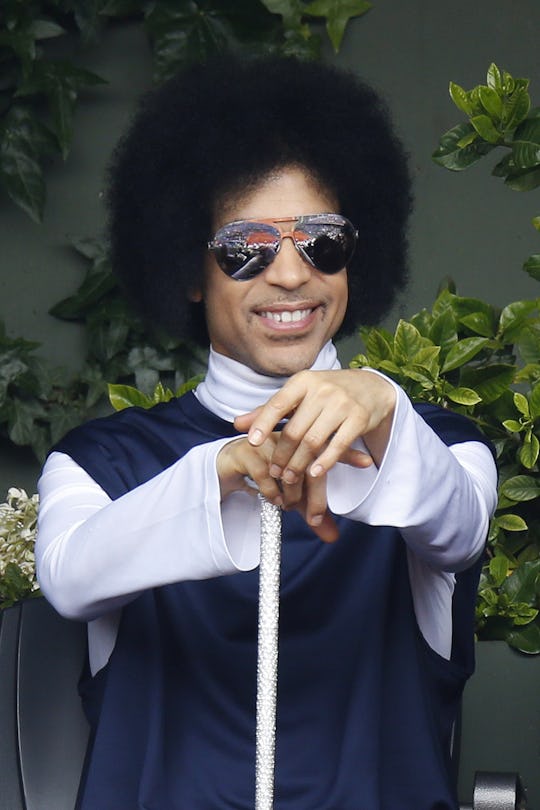 KENZO TRIBOUILLARD/AFP/Getty Images
Celebrity Reactions To Prince's Death Show How Iconic He Was
When the news broke Thursday that Prince had died at his Paisley Park, Minnesota estate at the age of 57, fans immediately took to Twitter to express their sorrow and their memories of the artist. The celebrity reactions to Prince's death in particular show the breadth of his influence. According to The Hollywood Reporter, the singer, songwriter, and instrumentalist known for his prolific output, was found dead in his recording studio Thursday. Originally from Minnesota, the musician, born Prince Rogers Nelson, reached superstardom with his 1984 album Purple Rain, but that is only one of the many works that earned him the admiration and fandom of even the world's most famous and accomplished entertainers.
That makes sense given how much Prince was influenced by other entertainers and honored them with his work. The Associated Press noted that Jimi Hendrix, The Beatles, and James Brown were all major influences. Over the course of his career, Prince earned 30 Grammy nominations and won seven, according to CNN. His best-known songs include "When Doves Cry" from Purple Rain but also "Kiss," "Let's Go Crazy," "Cream," "Batadance," "Raspberry Beret," and lots more. To get a full sense of his success, check out Billboard's list of Prince's greatest hits.
Check out some celebrities' immediate reactions to this incredible loss:
Prince, you will be more than missed. RIP.