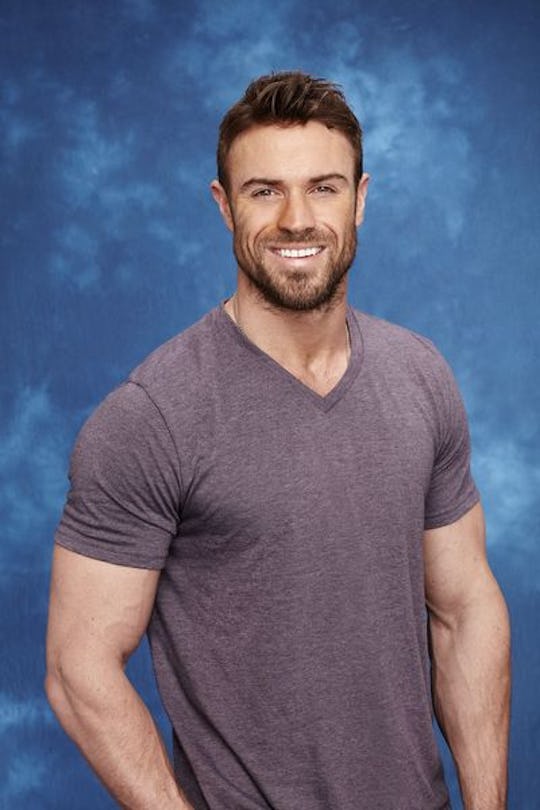 ABC/Craig Sjodin
Chad Apologizes On 'The Bachelorette' & It Gets All The Eye Rolls
You know you're in trouble when Chris Harrison is brought in. On Tuesday night's special episode of The Bachelorette, the host had a talk with resident villain Chad about his behavior during the first three weeks. After an evening of physical altercations and verbal assaults, Harrison made Chad apologize on The Bachelorette. Though Chad was convinced he made amends, anyone listening to his alleged apology would disagree.
Following his chat with Harrison, Chad approached his fellow contestants to "explain" his behavior.
Chris wants me to kind of explain, obviously, some of the issues we've had in the house. Generally, I'm not here to start issues with any of you guys. Like you're a good guy, I'm sure, probably. I don't have an issue with you. I just want you to leave me alone — don't push me. Tell me we've settled things. I hope no one else has any issues. I hope for the rest of this time here, we can be pretty cool generally.
Yeah. Not exactly an apology, though exactly what viewers would expect from Chad, whose cocky attitude makes it impossible for him to see his own flaws. And the contestants weren't having any of it. Evan, whom Chad had pushed during the group date the night before, went on to tell Chad he owed him a new shirt and an apology (like an actual one.) But Chad being Chad got defensive and insisted that Evan was the one who pushed him. He did, however agree to give him $20 for a new shirt though. So I guess that's a start?
Before another fight broke out, Wells chimed in as the voice of reason. (Good old Wells. Seriously, this guy's the best.) Wells tried explaining Chad that the contestants all have to co-exists and it's important for everyone to feel comfortable. And given that they brought in a security guard to watch over Chad, the guys clearly aren't comfortable. But even the voice of reason can't rationalize with Chad, who insisted "I haven't gone out of my way to attack anybody."
Ultimately, Chad agreed that he would not be violent... provided no one tried to fight him, or push him, or anything. We'll see how long that lasts.