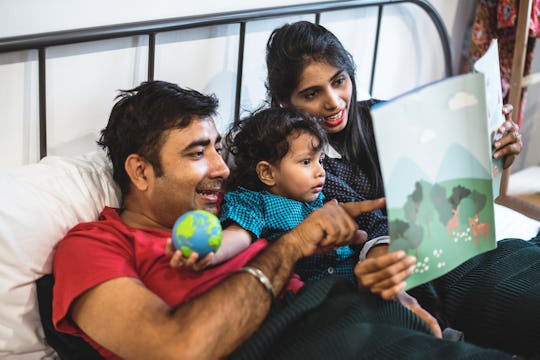 Rawpixel.com/Shutterstock
8 Signs It's Time To Change Up Your Kid's Bedtime Routine
From the time my oldest was an infant, I have been a firm believer in bedtime routines. For us, baths, milk, and snuggles with mom and/or dad have always been on the agenda, but the order and time spent on each item has varied greatly depending on the stage my kids were at. Their bedtime routine still involves the same basic outline as it did when they were very little, but as elementary schoolers they now take charge of more activities leading up to bedtime. These eight signs it's time to change your kid's bedtime routine can help you know when it's time to make some adjustments that will help smooth out bedtime as your child gets older.
At a certain point, it may be time to change up your child's bedtime routine as they grow and their needs change. "While we don't want to totally alter bedtime routines drastically, we certainly want them to be enjoyable for children. If your little one doesn't like books, spend less time reading and more time singing songs or saying prayers. If they become too stimulated or too drowsy during any part of the routine, that may be a clue to tweak it slightly," Jamie Engleman, a pediatric sleep consultant and owner of Oh Baby Consulting, tells Romper.
Not only can your child's likes and dislikes alter their bedtime routine, but their level of independence can cause a shift in bedtime routines as well. "As your child gets older, their level of independence will change. They will be able to take on parts of the routine on their own. And as you see this shift occur, it's a great time to allow them to take control of those things," says Dana Stone, an infant and toddler sleep consultant with Rest Assured Consulting, in an interview with Romper.
If you notice any of these eight signs it's time to change up your child's bedtime routine, it may be smart to examine what you can alter and how it will impact your child's sleep habits for years to come.