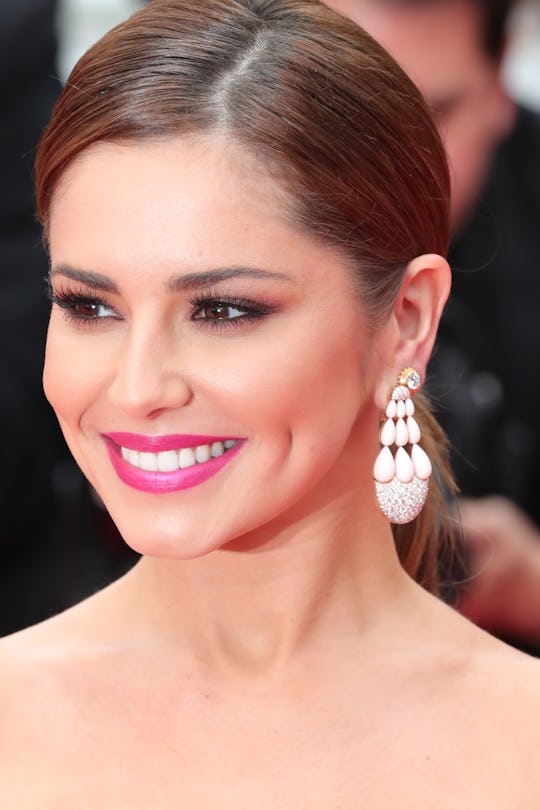 Neilson Barnard/Getty Images Entertainment/Getty Images
Cheryl Cole & Liam Payne Are Expecting!
Everyone, just try to stay calm. Cheryl Cole and Liam Payne are expecting a baby, after all these months of speculation. The couple announced their good news on Wednesday in the most British of ways — Cheryl was on the cover of the Daily Mirror, baby bump on full display in a perfect little black dress. Fans have been wondering for months if Cole was pregnant, after paparazzi pictures of her this fall were interpreted by fans to be a sign of a baby. This time, it's official.
Cole and Payne already had fans talking when they posed for and event held by L'Oreal and The Prince's Trust. Cole wore a baby-bump hugging dress and looked like any expecting mom would — perfect and glowy. While the mom-to-be walked the red carpet, according to E! News, Payne made a surprise appearance at the Brit Awards, where he and his One Direction mates were awarded with the British Video Award.
But who cares about awards when there's a baby on the way? According to Metro UK, Cole is pretty tight with Kourtney Kardashian and has been getting some parenting advice from the reality star. A source told the magazine that the new mom "has always admired how [Kourtney] has such a close bond with her children, and how she's managed to raise them when she has such a high-profile career and is photographed everywhere she goes."
It's not like this is the first time the couple has been in the spotlight. Fans have been waiting to find out when Cole and Payne would have a child even before they were together. Cole was an X-Factor judge when Payne was just 14-years old. Ever since, their connection has been a permanent part of the rumor mill. But their relationship seems to transcend snark and internet jokes.
Despite all of the chatter though, it looks like true love. After meeting Payne on the X-Factor, Cole eventually cited irreconcilable differences in her decision divorce her ex-husband Jean-Bernard and within the year, she and Payne were sending super-romantic messages to each other (and their fans) on social media.
Now, the high profile couple is apparently all about letting it be known that they're welcoming a baby into the world and everyone seems ready to welcome the newbie. Former bandmate Niall Horan told the Daily Star, "Liam hasn't said he's nervous but I'm sure he is. I bet he can't wait as well. It is a very exciting thing in your life."
Sounds like a solid family affair. Congrats to the happy parents-to-be!