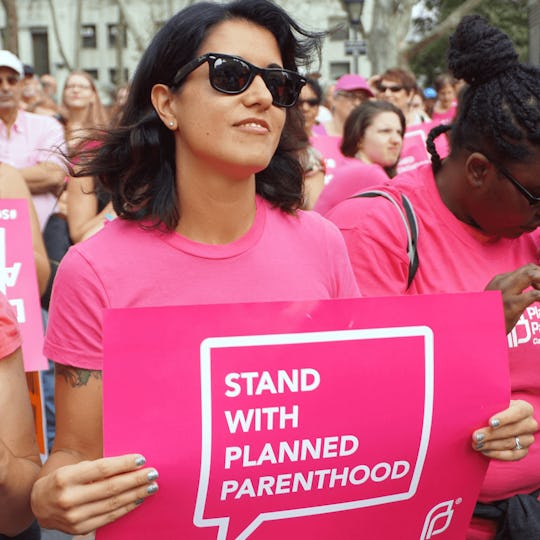 Otto Yamamoto/Flickr
Colorado Planned Parenthood Gunman Allegedly Said "No More Baby Parts" After Arrest
According to officials close to the investigation, Robert Lewis Dear told officers "no more baby parts" following his arrest on Friday. Dear is the suspected gunman in the Planned Parenthood clinic shooting in Colorado Springs that left three people dead. Dear was apprehended after a six-hour standoff with police. Among the deceased are Colorado Springs police officer Garrett Swasey and two civilians whose names have not yet been released. An additional nine people, including five officers and four civilians, were wounded in Friday's shooting.
Dear, 57, originally a native of South Carolina and living in North Carolina, was staying in nearby Hartsel, Colorado. Dear has a prior history of traffic violations, and charges including animal cruelty and being a "peeping Tom," neither of which resulted in arrest. While not much else is known about Dear, Saturday's alleged chilling statement from authorities echoes statements made by witnesses on the scene who said that the shooter was motivated by anti-abortion sentiments. (Romper was unable to reach Dear for comment.)
This latest development about Dear's alleged comments is especially concerning after a coordinated smear campaign was made this past summer by the Center for Medical Progress, an anti-abortion group. The group released a video in July accusing Planned Parenthood of selling fetal tissue for profit. After months of Republican outrage, media coverage, and even a Congressional Committee hearing, the Planned Parenthood videos have widely been discredited do to extensive editing and manipulation.
Speaking to the Colorado Springs community Saturday morning at All Souls Unitarian Universalist Church, Planned Parenthood of Rocky Mountain President and CEO Vicki Cowart expressed her deep sympathy to those lives lost and those injured, vowing to continue the work of Planned Parenthood in the face of such a tragedy.
Images: Otto Yamamoto/Flickr.