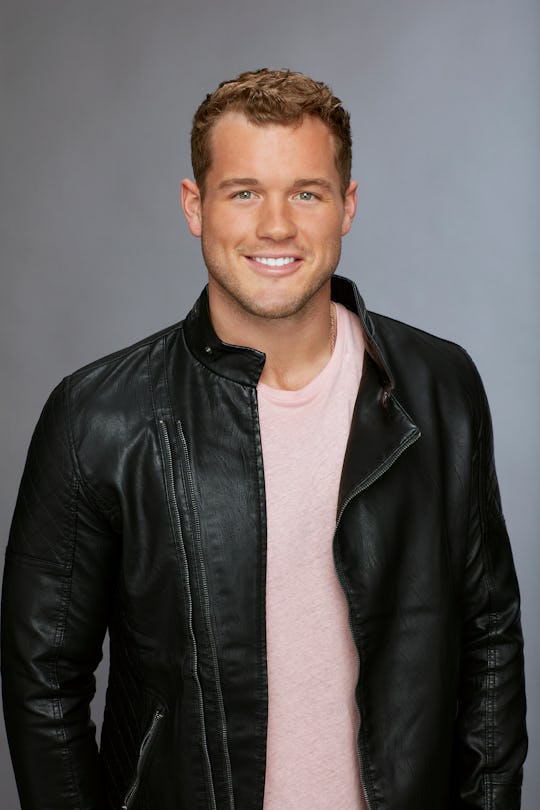 Craig Sjodin/ABC
Colton & Tia's Reunion On 'The Bachelorette' Was So, So Uncomfortable
Ever since Colton Underwood revealed that he had a previous relationship with Tia Booth, one of Becca Kufrin's Bachelor friends, fans have been waiting for the big confrontation. But when Colton and Tia faced each other on The Bachelorette, it was more awkward and uncomfortable than fans could handle.
After all of the build-up before Monday's episode of The Bachelorette, you'd think that the big showdown would have been a lot more dramatic, but really it was more awkward than anything. Like, if there's such a thing as intense and terrible second discomfort, then that is what most fans felt watching Tia and Colton on Becca's group date. Instead of drama driving the group date, though, Tia and Colton awkwardly hugged each other once they met eyes in the spa and as the rest of Becca's friends introduced themselves to the guys, you couldn't help but wonder where things would go from there with Becca, Tia, and Colton.
The aftermath couldn't have been more refreshing, as Becca and Tia talked about everything and Tia assured her that once Colton realized he was going to be a contestant on The Bachelorette, their short-lived romance ended. And, Tia told her, "I hope he's fully here for you." Of course that doesn't erase the sheer awkwardness of Tia and Colton reuniting on The Bachelorette, though.
I'd say that the general consensus is that for the entire duration of the spa group date, there was an air of weirdness surrounding both Tia and Colton. I mean, Tia could barely relax, as was to be expected, especially since she said that she didn't even know Colton would be on the date until Becca revealed that fact.
Despite spending a weekend together months ago, Tia claims they just kissed during that time and even though they're still friends, it's safe to say that anything romantic between the two of them is long gone. But neither Colton or Tia seemed able to really enjoy the group date, especially since Becca and Colton still hadn't been able to have a full conversation about the entire thing beforehand.
I won't say that it was the most uncomfortable scene in Bachelor history, since Arie Luyendyk Jr.'s breakup with Becca might be closer to the top of that list, but it was definitely drawn out and made more uncomfortable with each passing minute. Naturally, fans couldn't handle any of that mess as it played out during the episode.
To Colton's credit, he was completely honest about his past relationship with Tia before she even arrived and his openness with Becca likely contributed to him earning the group date rose, which was pretty unexpected after everything. And if he and Tia really are totally over and he didn't go into The Bachelorette hoping to see her again, then maybe he does deserve the second chance Becca gave him. Still, it;s hard to ignore literally everything about that date that made it hard to watch.
When Tia spoke to People recently about her past with Colton, she made it clear that they were never a long-term serious thing, so despite all of the hokum that surrounded the drama there, at least it's not nearly as bad as it could have been. Tia also said that since they were never an exclusive or serious couple, that her interaction with Colton on The Bachelorette could have been a lot worse. And as uncomfortable as it was to watch, that's probably true.
Thankfully, the whole Tia/Colton/Becca thing has probably finally been put to rest, but The Bachelor really did its best to make viewers feel as uncomfortable as possible throughout the entire face-off.