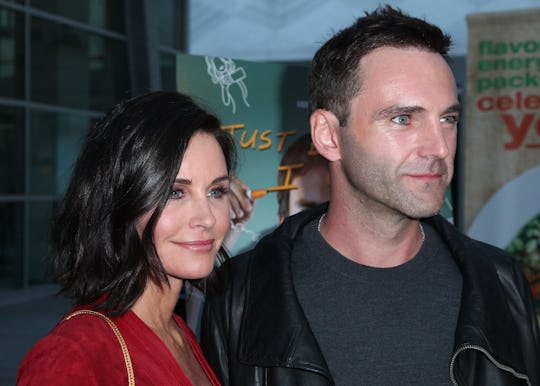 Courteney Cox And Johnny McDaid Split, And It Looks Like The Holiday Breakup Season Has Begun
Us Weekly confirmed Tuesday that Courteney Cox and Johnny McDaid broke up just before Thanksgiving. Snow Patrol musician McDaid, who started dating the Cougar Town star in early 2013, proposed to Cox at her daughter Coco's birthday six months later. The engagement lasted 17 months — but it looks like the couple has called it splits, much like several other Hollywood breakups in the past couple of weeks.
For those of us who went to universities with dorms, the "turkey dump" existed as the phenomena where students returned to their hometowns for Thanksgiving, broke up with their partners there, and returned to university ready to mingle. I'd always thought the holiday breakup was a myth — or at least an event very specific to college life — but as it turns out, the holidays are actually prime time for couples to call it splits.
Data analyst David McCandless went through over 10,000 Facebook status updates in 2010 and found that after August, the number of breakups slowly begins creeping upwards. It's almost an exponential increase, and it more than doubles in November alone. It peaks, it seems, two weeks before Christmas.
Ouch. We're sorry to hear about the split between Cox and McDaid, but hopefully it's all for the better. If you're in a relationship, make sure to give each other some space and extra understanding around stressful holiday times — God knows that with our in-laws getting drunk and weepy, everything can be a little more difficult.
Image: David Buchan/Getty