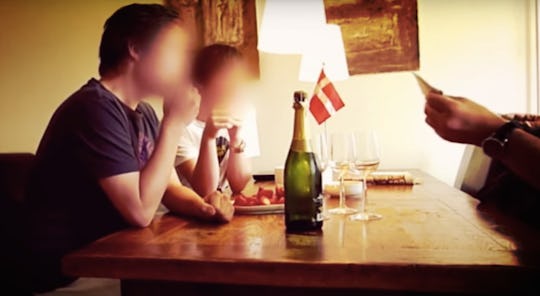 Dad Reveals Lottery Win To Sons In The Funniest Way, & 5 Other Times Parents Blew Their Kids' Minds — VIDEO
Of all the reasons it would be awesome to win the lottery, I don't think many of us consider "messing with family members" to be at the top of his list. Or, maybe all of you do and I've just been daydreaming wrong for my entire life? Either way, more often than not we're thinking about things like buying houses and cars, paying off debt, quitting jobs, trying to visit the Wizarding World of Harry Potter, and installing panda habitats in our backyards. However, now that I've seen what happens when this clever dad tells his sons about his lottery win, I'm starting to rethink my go-to lottery fantasies.
What's so special about it, you ask? He sets the stage for what appears to be a serious conversation, then slowly reveals the news in pieces, savoring every new and equally enthusiastic reaction from his sons. We don't see their minds blown just one time. No, that would be too basic. We see their minds blown multiple times, as each update shakes them up even more, and each cry of "ohmigod!" gets more and more overwhelmed. Christmas has clearly come early for these two boys. Take a look:
See? How cute was that? If you're anything like me and now find yourself with a yearning to see more videos of parents blowing their kids' minds, have no fear: I've got you covered.