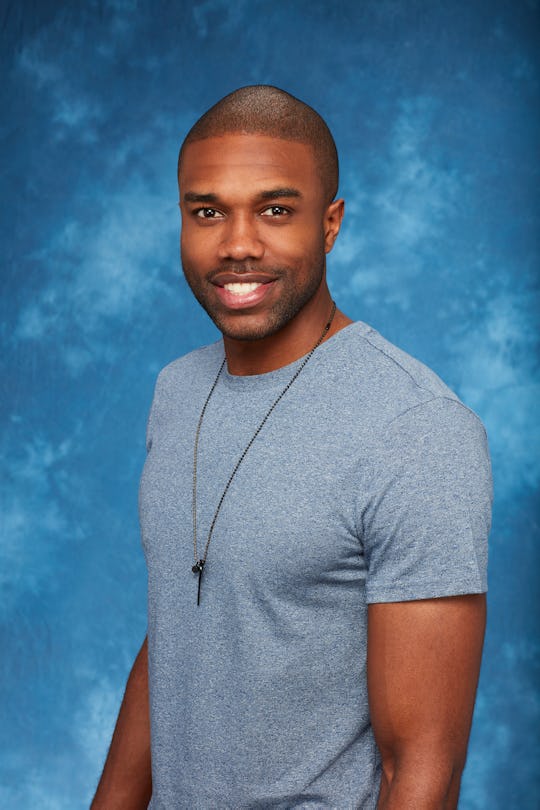 Craig Sjodin/ABC
DeMario Has Spoken Out About The 'Bachelor In Paradise' Controversy
Filming on the fourth season of Bachelor in Paradise came to a halt when it was reported that sexual misconduct may have occurred on the first night between DeMario Jackson and Corinne Olympios, who might have been too inebriated to consent to sexual activity. After an investigation by Warner Bros., the allegations were dismissed and the show was set to resume filming. Now, DeMario has spoken out about the Bachelor in Paradise controversy for the first time in an interview with E! News.
Though the full three-part interview is set to air Monday, June 26 and Tuesday June 27 on E! News, a few quotes from it have been released already. In an available clip, DeMario speaks mostly about how the allegations have affected his family, which was particularly difficult for him because he felt he was innocent of any wrongdoing. However, he still had their support.
"It was stressful," DeMario said. "For me, mostly for my mother. It's hard to see your mom cry every single day. It was very difficult. My grandmother, my aunts. My dad, he kept me extremely strong and kept me grounded and humble but having your mom cry every day for something that you know you didn't do."
After the allegations were made public, Warner Bros. launched an internal investigation using an outside law firm to determine what happened on the set of Bachelor in Paradise. After finding no evidence of sexual misconduct, Warner Bros. said in a statement, "We can say, however, that the tape does not support any charge of misconduct by a cast member. Nor does the tape show, contrary to many press reports, that the safety of any cast member was ever in jeopardy."
However, it is being reported that Corinne's legal team will still be pursuing the matter. Her lawyer Marty Singer released a statement of his own to E! News in which he mentioned multiple complaints that emerged from the set of the show, saying that production was not shut down "due to any complaint filed by Corinne against anyone."
The statement went on to read: "It comes as no surprise that Warner Bros., as a result of its own internal investigation, would state that no wrongdoing had occurred. Our own investigation will continue based on multiple new witnesses coming forward revealing what they saw and heard."
With DeMario's interview spanning three parts, it seems like it might be the most in-depth public discussion of what happened from one of the people involved. Presumably DeMario will explain his version of events when interviewed by E! News in addition to discussing the impact the controversy had on him. But while the allegations were ultimately dismissed by Warner Bros., the fact that Corinne's legal team is continuing to look into things may indicate that the situation isn't over yet.