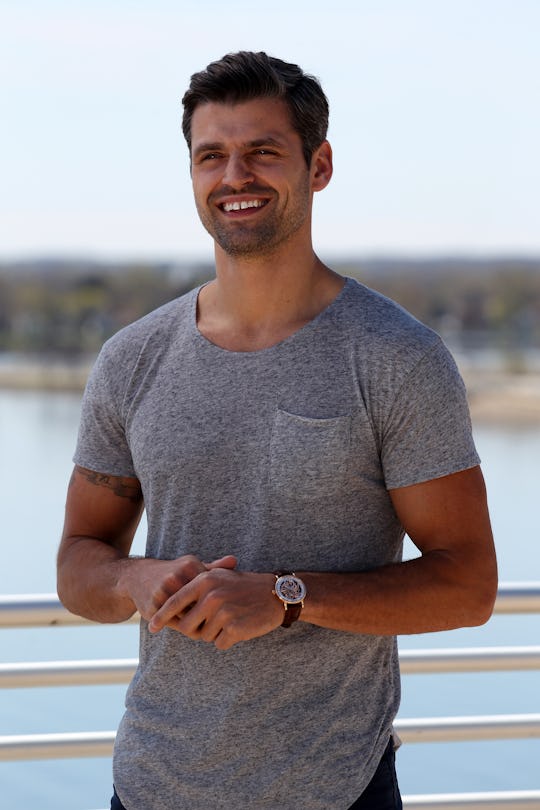 George Burns/ABC
Peter May Have Turned Down The Chance To Be 'The Bachelor'
After weeks of speculation, the new leading man for The Bachelor Season 22 has been announced. Arie Luyendyk Jr. is taking on the job even though he hasn't been quite as visibly present in the Bach universe since coming in second in Emily Maynard's season. Many fans had been clamoring for Peter Kraus to be made the next Bachelor after the dramatic end of his relationship with Rachel Lindsay, but it looks like that's not going to be the case after all. But did Peter ever actually get the offer? Did Peter turn down The Bachelor? (Romper has reached out to Peter for a statement and has yet to hear back.)
There's been no confirmation, either from Peter or the producers of the show, that he was officially offered the spot and turned it down. However, it does seem like the very thing that endeared Peter to fans also made him a bad choice for headlining The Bachelor: his unwillingness to propose. Though audiences appreciated how genuine Peter came off by refusing to propose to a woman he'd only known for a couple of months at best, that also meant that if Peter was the Bachelor, there was no guarantee he'd propose at the end of his own season either. That might have been an issue.
According to People, a Bachelor insider claimed that the producers had never been interested in casting Peter because of what happened with Rachel, but they knew that was what the fans wanted. Apparently Peter knew that too, which gave him enough power in the situation to be demanding. The producers didn't appreciate that, especially as they allegedly couldn't convince Peter to agree to propose at the end of his own season. It seems like Peter just couldn't play by the rules of the franchise.
"Suddenly it was like they needed him more than he needs them — he didn't think he was going to get it, anyway, so he doesn't care if it all goes away again," the source told People. "He's not bending on what he wants. Really, the producers feel like ANY demands coming from Peter are a bit much; they always think everybody should be falling all over themselves to get this honor. And Peter just doesn't play that way. [...] He couldn't be forced into it."
Tweets from series creator and producer Mike Fleiss could support that theory, even though it's just speculation. Though Fleiss seemed aware of how popular Peter was with viewers by putting him at the top of a list of Bachelor power rankings, he did indicate in an Aug. 17 tweet that they didn't want a Bachelor who wasn't ready to settle down. He might have been referring to Peter.
Then on Sept. 6 Fleiss confirmed on Twitter that Peter wouldn't be taking the spot. Not long after, Peter posted an interesting tweet of his own that read, "Never let fear hold you back. Lesson learned." It's possible he was referencing his own time on The Bachelorette, when his misgivings put an end to his relationship with Rachel — and may have ended his chances of being the Bachelor.
It isn't clear that Peter ever officially received the offer to become the next Bachelor, but either way he's not going to be headlining the upcoming season.
Check out Romper's new video series, Romper's Doula Diaries: