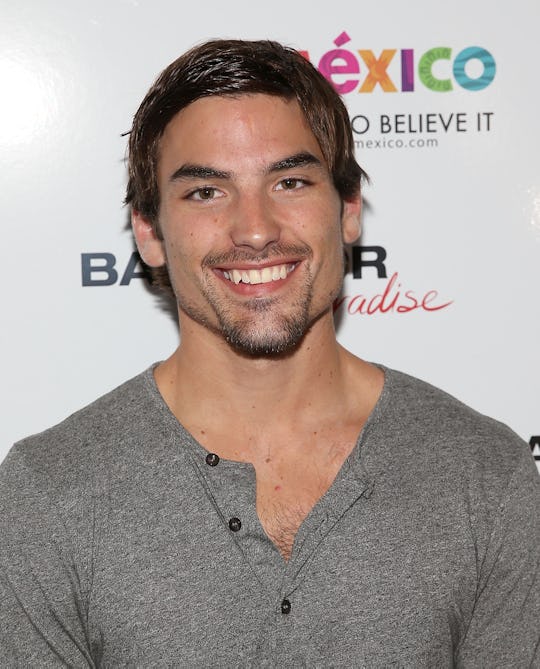 Jesse Grant/Getty Images Entertainment/Getty Images
Do Ashley I. & Jared Haibon Speak After 'Bachelor In Paradise'? They Reunite On Season 3
Bachelor in Paradise is about to kick off its third season and in spite of being primarily comprised of gents and ladies from the most recent seasons of The Bachelor and The Bachelorette, the spinoff does have a few alums in the group. Yes, both Ashley Iaconetti and Jared Haibon are rejoining the show after a flopped romance during Season 2. Ashley I. spent most of last summer doggedly pursuing Jared while he fawned over Kaitlyn. She tried one last ditch effort to reconnect during Jade and Tanner's wedding but that, too, bombed. So do Ashley and Jared speak now?
Amazingly, the two report being super close friends! (And Ashley's Instagram account seems to confirm it. Even though Ashley couldn't get Jared to reciprocate her feelings for him on BiP Season 2, the two clearly shared some spark of connection. At Jade and Tanner's wedding, which aired as part of Bachelor 20's Valentine's Day special, Ashley got a little swept up in the moment (and probably also the bubbly) and tried to have one last romantic heart-to-heart with Jared. He gently reaffirmed that he preferred being friends, and she was left pretty heartbroken over it. But time seems to have healed her heartache somewhat. Ashley told People in an interview that Jared is now "probably [her] best friend from the franchise," adding:
"I spend more time with him than anyone...It took a little bit of time [to get to this point]. I think while [Bachelor in Paradise] was airing it was awkward, and then in September I was just kind of like: 'Okay, we're going to be good friends.' And then we were really tight."
For his part, Jared confirmed that they were very "similar" people who wound up becoming "so close":
"Even in Paradise, we had such a good friendship. That was the most difficult part, was hurting somebody that I really care for. I knew we were going to be friends outside of Paradise, and we have become such close friends. I am very grateful for Ashley I. being in my life."
BiP's Season 3 sneak peek shows both Ashley and Jared enthusiastically hooking this season and — blissfully — it's with other people. Stay tuned to find out if they can spare themselves yet another season in paradise.