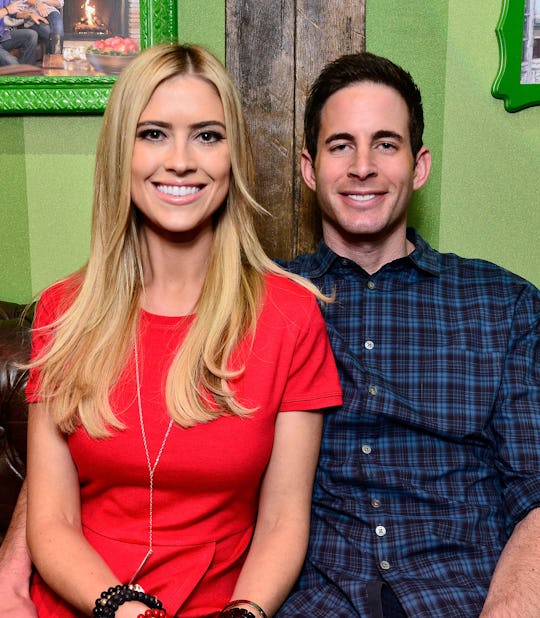 Jerod Harris/Getty Images Entertainment/Getty Images
Christina & Tarek Share Custody & Prove Co-Parenting Works
HGTV's Flip or Flop hosts Tarek and Christina El Moussa went through a fairly public and messy separation last year. Yet, they've managed to remain friends throughout the divorce process, which is good news for their children Taylor, who's 6 years old, and Brayden, who's 18 months old. So do Christina and Tarek share custody of their kids? The couple is pretty much a lesson in co-parenting. Since moving out of their shared home in Yorba Linda, California, Tarek told E! News that he shares custody with his ex, "pretty much 50-50." He added that they will "probably" spend the holidays together, too.
Tarek added, "We're getting through this by staying great friends and being the best parents possible. Divorced couples who fight their whole lives really mess up their kids."
The Flip or Flop host said that he and Christina, "had a talk and said, 'We still want the kids to understand we're a unit — that we're still a family even if we're not together.'"
Although divorce doesn't "mess up" kids, it is true that fighting all the time can affect children. So it's a good thing that the couple is doing their best to keep things as amicable as possible.
Taylor said that it was tough to break it to the kids and told Us Weekly that when Taylor asks about their relationship he sort of "deflects" the question. For that reason, he and Christina try to keep things as easy as possible. He said:
There haven't been fights. We have fifty-fifty custody now. She's a great mom and I like to think I'm a great dad. Sometimes she or I will say, "I need them for an extra day or two." We're both flexible.
Both Tarek and Christina have dated other people since they announced back in September 2016 that they had been separated since earlier that year. Tarek said he "quietly" moved out over the summer for the sake of their sanity.
In addition to sharing custody and keeping some sense of normalcy for the little ones, the two have also said that their personal and professional lives should be kept totally separate (they carried on with filming amid the split). It was awkward at first, obviously. The couple allegedly does talk on set and ask each other how they're doing. Tarek said they mainly stick to topics like houses and kids. Whatever works.
Here's to parents everywhere just doing the best they can to manage their relationships and doing what's best for their kids in meantime. It's not always easy, but Christina and Tarek prove that it is possible.