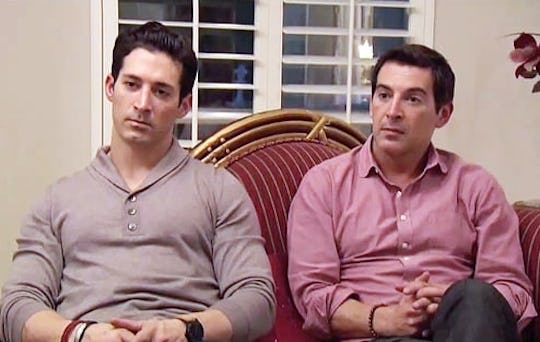 ABC
Do JoJo's Brother's Like Jordan Rodgers On 'The Bachelorette'? They Support Their Sister
With hometown dates and fantasy suite dates out of the way on The Bachelorette, the only thing left to do is have JoJo's family meet the final two guys and get the marriage proposal going. But do JoJo's brothers like Jordan on The Bachelorette? As her two biggest supporters and fans, its going to be their opinions that matter now. It's not hard to like Robby with his genuine smile and adoration for JoJo, but surprisingly, Jordan is the wild card at the moment. He's quick to tell JoJo he loves her, but there is obviously a little something holding him back, regardless. Especially since, as JoJo pointed out, the things he has said to her are very similar to what Ben said to her. And JoJo's brothers figured out Ben before she even did.
On The Bachelor, JoJo's older brothers were quick to call out Ben for not being there enough for their sister who was — surprise — super emotional over the guy already, pointing out that he had four women currently fawning all over him. On The Bachelorette, JoJo's big brothers, Martin and Ben Patton, haven't yet met Jordan, but chances are, if they deemed him unacceptable, we would have heard about it by now. Understandably, they're protective of their younger sister, especially when there is the mention of an engagement underneath it all. As it stands, JoJo's brothers obviously just want her to find love and be happy.
While Martin has been mostly quiet via social media, Ben Patton has taken to Twitter a couple of times to back his sister and her choices, which is not surprising at all since they seem to be a very close family. Things might just be hush hush right now until the Bachelorette finale airs on Monday and everyone can finally say what they've all been wanting to say to the public, but as brothers will do, JoJo's want her to be happy with the right guy.
When the time comes for JoJo's brothers to meet Jordan and Robby on The Bachelorette, they'll probably see through any superficial layers the guys have put up for JoJo — and when it comes to Jordan, that's plenty possible. He is no longer playing professional football and can "for right now" relocate to pretty much anywhere — Texas included. It all sounds nice, but JoJo already voiced her concerns on what happens after the "right now" ends, and if she called him out, then her brothers most definitely will.
Whether or not JoJo's brothers like Jordan on The Bachelorette, you know they'll be supporting their little sister as much as possible. They're basically the big brothers we always wanted, who aren't afraid to step in front of their little sister as soon as she needs them to.