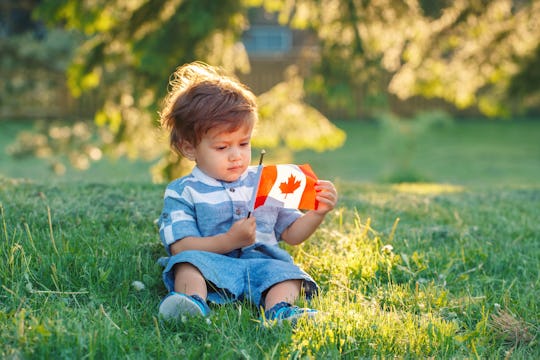 anoushkatoronto/Fotolia
Do Kids Need A Passport To Go To Canada? Get The Facts Before You Travel
When you're a parent and you don't live close to family members or friends, traveling with miniature humans is an inevitability. So if you're planning a family trip in the near future, it's time to start checking off the to-do list. Local traveling is one thing, but international trips require a lot more prep and research, including the basics. So, do kids need a passport to go to Canada? If you're planning to head north for some quality family time or a quick getaway, there are a few things you need to know so all goes according to plan.
According to the U.S. State Department, American children under 16 traveling to Canada by land or sea only need proof of U.S. citizenship. So if you're making the trip to our neighbor to the north by car, you can present your kids' original birth certificates when you reach border security.
On the other hand, you, along with any other adults or older teens, will need a valid proof of citizenship along with a government-issued proof of identity in order to enter Canada, according to the U.S. Passport Service Guide website, and a valid passport will satisfy both requirements. To re-enter the U.S. by land or sea, such as by car or cruise ship, you'll need a passport or another approved form of identification, such as a passport card, an enhanced driver's license, or a "trusted traveler" card such as NEXUS, according to the U.S. Department of Homeland Security.
As with most rules in life, there are exceptions. So if your family is hoping to spend the winter holidays or spring break eating poutine in Quebec, whale-watching in Newfoundland, trying out the slopes at Lake Louise, or visiting the Green Gables Heritage Place on Prince Edward Island, read on to learn more about the laws regarding traveling to Canada with kids.