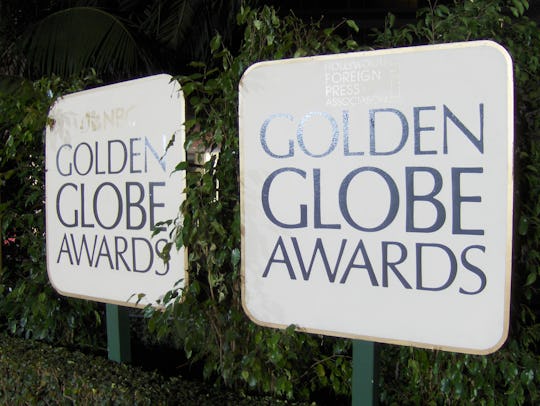 Do The SAG Award Nominees Predict The Golden Globes Nominations? Yes, & No
On Wednesday, December 9, unofficially kicking off the start of the awards season in Hollywood, the nominations for the 2016 Screen Actor's Guild Awards. In the leadup to the Academy Awards — the big finale — we'll watch as celebs walk the red carpets at both the Golden Globes and SAG Awards, waiting to see whether or not the earlier wins are foreshadowing who'll end up taking home the Oscar (important info for the pool at your Oscars viewing party, natch).
While in general, the winners of the SAG Awards and the Golden Globes tend to overlap with the Academy Awards, there are enough major differences between the three shows that it's not always the case. We still have to wait until December 10 to hear who's been nominated for a Golden Globe, but since we already know who's up for a SAG, are there any nominees we can expect to see on both lists? Yes, and no.
Because awards season cycles through the same films over and over, it's likely that there will be overlap amongst the nominations. But the Globes cast a wider net when it comes to who and what is nominated (the Golden Globes are given for both TV and film both domestic and foreign), so there's a greater chance we could see new names and new winners announced. It's a win-win for the actors and actresses as well as audiences.
We already know that Trumbo is up for three SAG Awards (including the "Best Picture" equivalent, "Outstanding Performance By A Cast In A Motion Picture"), so it's probably fair to expect that it'll do well at the Golden Globes too.
But aside from sheer probability, here are are few things to consider: