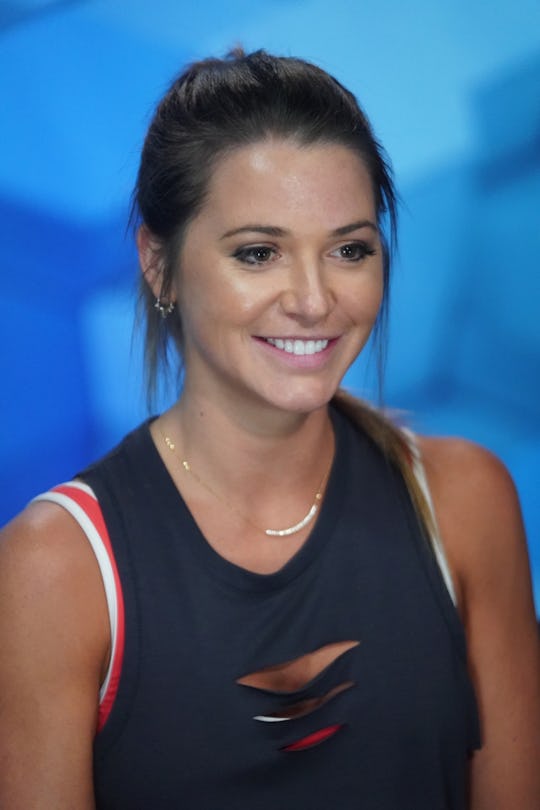 Sonja Flemming/CBS
The Stars Of 'Big Brother' Are Making More Than Just Prize Money
Being cast on a reality show like Big Brother means either taking an extended leave from your job or quitting altogether. It's a lot to put on the line for a show where you might not walk away with the prize money, so do the stars of Big Brother get paid anything to compete? The houseguests are potentially in the house for 12 weeks, which is a long time to be away from your everyday life. It's also a long time to have zero income coming in, especially if you had a cushy job back home. Thankfully, CBS seems to know the value that a solid cast brings to the show and to the network because the Big Brother houseguests are paid decently each season.
According to Reality Blurred in 2011, each houseguest made $750 foe each week that they were in the Big Brother house at the time. The alleged contract obtained by the website said that the money would be paid out for each week the contestant was actually in the house and that, at the end of the season, they would be awarded their sum, on which they'd have to pay all applicable taxes. But more recently, Big Brother 19 houseguests Jessica Graf and Cody Nickson said during their season's live feeds that they were making much more than that. Jessica claimed that their stipend was actually $1,000 per week and that returning houseguest Paul Abrahamian had been making more than that at the time. So it would seem that Big Brother can potentially increase the stipend as the network sees fit, but at least the houseguests get paid at all.
Part of the incentive of going on Big Brother is taking home that $500,000 prize at the end of it all. But it would certainly be a lot easier to justify quitting a job or taking a leave of absence if the reality show offered to pay you just for your time. It makes sense, then, that the cast always seems eager to make it to the jury house. That's several more weeks' worth of their stipend coming in. But in this case, the rest of their time for the season involves relaxing in a mansion without worrying about game play or trying to backdoor other houseguests. Sounds kinda nice, now that I think about it.
Other than the weekly stipend and the first place prize money, there are a few other ways the Big Brother houseguests can make money during the season. The second place winner takes home $50,000 and America's Favorite Houseguest wins $25,000 after voting is complete. And in past seasons there have been additional ways for houseguests to win money on the spot — all just part of Big Brother's "expect the unexpected" mantra.
Big Brother 16 is known for having the longest season to date and also the Team America twist. A group of houseguests were secretly chosen to perform tasks, and sometimes pranks, on other houseguests for a $5,000 prize each after every task was successfully completed. By the end of the season, Donny Thompson had earned $15,000 just for his completed tasks, Frankie Grande earned $20,000, and Derrick Levasseur earned $70,000 in addition to winning the entire season. That's some serious cash for a summer away from home.
Of course, depending on your skill-level, going on Big Brother can still mean a big sacrifice with little payout. So sure, going on the show might totally be worth it — but I don't know if I'd take that gamble, myself.