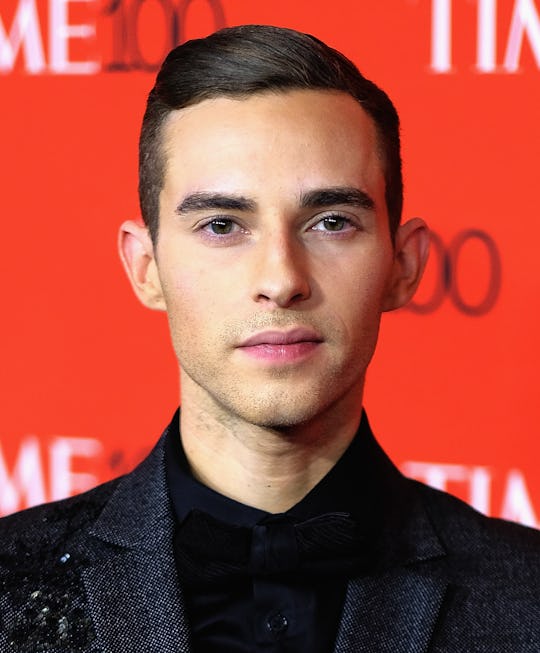 Dimitrios Kambouris/Getty Images Entertainment/Getty Images
Adam Rippon Could Be The One To Beat On 'DWTS'
In 2018, Adam Rippon made waves as the first openly gay U.S. athlete to compete in a Winter Olympics series, and he more than proved himself after bringing home a bronze medal at the 2018 Winter Olympics for figure skating. At the time, he fully embraced the idea of being one of the contestants for the all-athlete season of Dancing With the Stars, but does Adam Rippon have dance experience before DWTS? Being a trained athlete who has years of experience as a figure skater under his belt, you have to assume that there is some sort of dance experience thrown in there, especially as some of the figure skating routines require the athletes to move on the ice as though they're dancing.
In between all of those double axels and mid-air spins, there are also often plenty of dance moves mixed in, so in that regard, Rippon already has something of a leg up on the competition this season. In fact, Rippon's first routine on the ice at the 2018 Winter Olympics was choreographed by Benji Schwimmer of So You Think You Can Dance. And, as DWTS pro Sharna Burgess told Entertainment Weekly, a lot of the time ice skaters do come from a background of dance training in some capacity, which could include ballet and jazz. Rippon himself hasn't said as much, but you don't become that good at figure skating without knowing at least a little something about how to move your body to music. It also helps that, judging from his Instagram, he seems to have a sense of humor about it all.
Just watching any of Rippon's ice skating routines will tell you that he's no stranger to being able to move to music when the situation calls for it and having worked with top dance choreographers in the past, he's sure to do well as a contestant on DWTS Season 26. Rippon doesn't have formal dance experience to speak of, but since he's been training as a figure skater since he was a kid, it's likely that some dance lessons or at the very least some experience with dancing snuck its way in there somehow, which means he could end up becoming the one to beat throughout this intense, four-week experience.
However, despite his experience as an athlete in general, even Rippon has admitted that as a contestant on DWTS, he would need a lot of help in getting the hang of dancing in a professional atmosphere. In an interview with People, which can be found on the outlet's YouTube channel, Rippon talked about potentially being on DWTS (before it was officially announced) and revealed that since he's never danced with a partner he would "need a lot of help" out on the dance floor. So there's definitely room for improvement as far as dancing is concerned. Just because he doesn't have professional dance experience, though, I definitely wouldn't count him out for coming out on top by the end of the season.
From his years of experience as an ice skater to finally qualifying for the 2018 Winter Olympics at the age of 28, he clearly sticks with what he's passionate about, despite any roadblocks that might get in his way. And now that he's about to be one of the contestants on DWTS Season 26, he's more than likely ready to give it his all.
Be sure to tune in for the Dancing With The Stars Season 26 premiere on Monday, April 30 at 8 p.m. on ABC.
Check out Romper's new video series, Romper's Doula Diaries:
Watch full episodes of Romper's Doula Diaries on Facebook Watch.