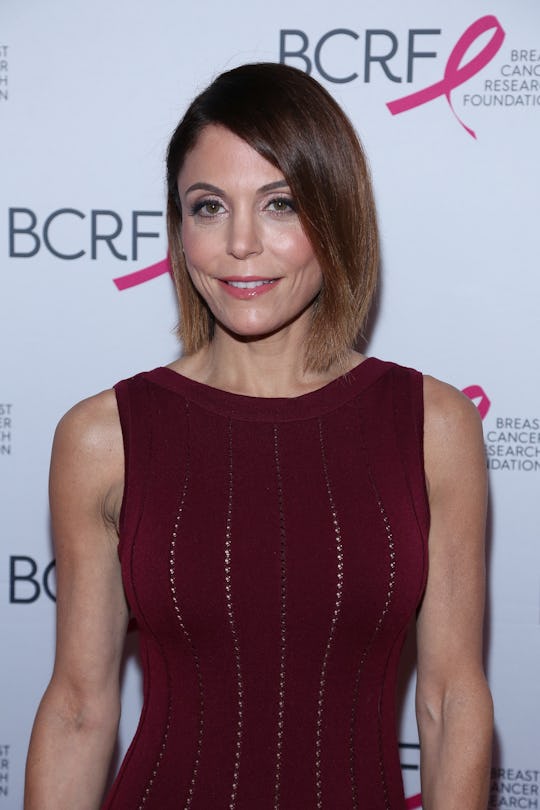 Rob Kim/Getty Images Entertainment/Getty Images
Does Bethenny Frankel's Boyfriend, Dennis Shield, Have Children?
While Luann de Lesseps' relationship seems to be imploding before our eyes on Season 8 of Real Housewives of New York, she hasn't missed any opportunities to take jabs at co-star Bethenny Frankel for dating a "married man." In fact, Bethenny's new beau Dennis Shields is legally married, but he's separated from his wife of 26 years, Jill Schwartzberg. Bethenny was super forthcoming about it since, uh, she, too, is currently working through finalizing her divorce, and so she is also legally married. So he technically has a wife, but what about kids? Does Bethenny's boyfriend have children?
As we've seen on the past few seasons of Housewives, one of the hardest things about the divorce on Bethenny has been the limited amount of time she gets to spend with her 6-year-old daughter Bryn. So it may be a blessing that Dennis has, for the most part, kept his children out of the show. While Bethenny appreciates the fact that she and Dennis have similar life experiences — both being married once and both going through a divorce process at the same time — based on Bethenny's phone call with Dennis' daughter during the part one reunion, it doesn't seem like they'll have a difficult time blending their families, should the time come.
"We have a lot of friends in common, and we've been friends for years," she told People in an interview. "We've both been married and separated, so we're a perfect match. Like everything else in my life, I'm owning it."
Dennis wed his soon-to-be ex-wife in 1990 in a lavish wedding at The Plaza covered by the New York Times. (Dennis's parents are a New York lawyer and a New York neurologist, so, naturally, the nuptials were an attention-grabbing affair.) The couple married young, when Dennis was 23 and his wife was 21, and Bethenny actually met them when they first began dating, because she went to high school with Jill. While Bethenny claims she and Jill have "spoken three times in 25 years," she and Dennis have remained in the same social circles and have other mutual friends.
And although Dennis and Jill are still finalizing their divorce, the separation seems to be pretty clean. We haven't heard anything super harsh about animosity between the two or towards Bethenny from Jill. Hopefully, once all divorces in question are finalized, New York's Upper East Side can find another scandal to work.
Update: A previous version of this article stated Dennis didn't seem to have children. The post has been updated with accurate information from the RHONY reunion.