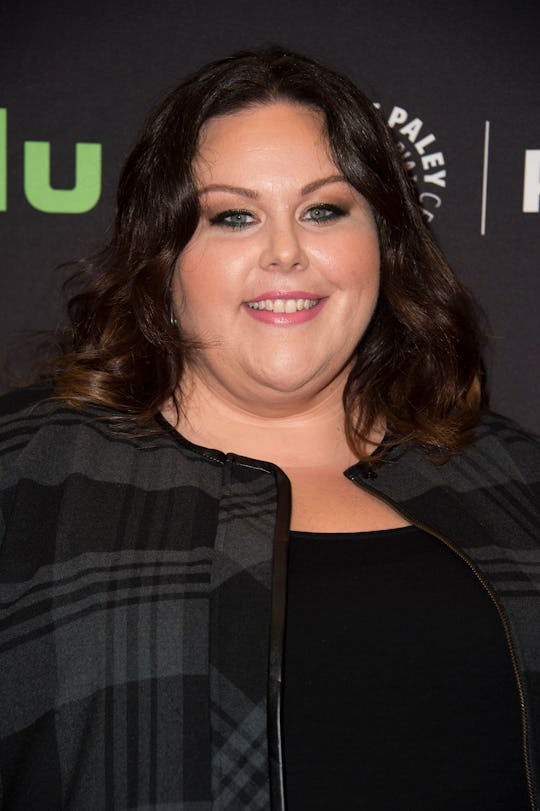 VALERIE MACON/AFP/Getty Images
Does Chrissy Metz Sing In Real Life? She Sounds Like A Pro On 'This Is Us'
On Tuesday's episode of the fast NBC favorite, This Is Us, Kate will be wooed by Toby in order to get her to stay in L.A. and not move across the country to New York City. But, probably most importantly, she's going to be singing, so does Chrissy Metz sing in real life? Of all of the work under her belt, including American Horror Story and My Name Is Earl, she doesn't have any albums or even singles out, but by hearing her voice, you'd think Metz was also a professional singer in real life. Then again, that could very well be where her character will go in the episodes ahead.
Metz isn't a singer in real life, but she legit could be if she wanted to, because judging by this video with musician J Omer that was posted on YouTube four years ago, her voice is plenty capable of carrying all sorts of tunes if she needs it to. Mostly, though, Metz has been all about acting, consistently getting different TV roles for the past several years and now co-starring on This Is Us. But if they're going to have her singing on the show, maybe this is the start of something new and amazing.
You might compare Metz's voice to Adele's to get a feel for what she's capable of, but that's kind of the best compliment ever. Metz didn't beak into acting until 2005, but in high school she was in chamber choir and had an interest in musical theater too. And from then on, she was intent on entertaining people in any capacity.
In the roles she's had up until now, there hasn't been a real need for Metz to bust out those vocal talents, but they also need somewhere else for her character to go on This Is Us, instead of simply looking to improve her health, falling in love, and being her twin's cheerleader. So if Metz is going to be gracing us with her singing voice on Tuesday night's This Is Us, does that mean that maybe we'll be getting a lot more of it in the future?
No one wants a show that ends in one of the main characters singing every week, especially when it can eventually seemed forced or just gratuitous, but Metz is the real deal when it comes to singing. Without any released singles, it's kind of hard to judge just what depths her voice has to it, but the talent is still obviously there. It just needs to be brought out, as with her character on This Is Us.