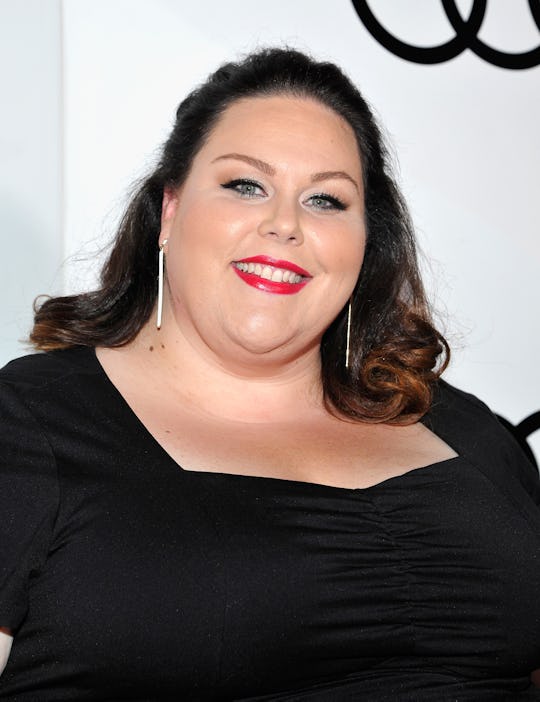 John Sciulli/Getty Images Entertainment/Getty Images
Who Plays Kate On 'This Is Us'? Chrissy Metz Might Look A Little Familiar
Prospective fans everywhere were excited in the days leading up to the series premiere of This Is Us and after the first episode was over, it did not disappoint. But probably what was most surprising was that already, it was easy to get attached to the characters involved in their life struggles, and who are all connected by their birthday and (spoiler alert) their familial relations. But who plays Kate on This Is Us? On the show, Chrissy Metz plays Kate, a woman who's one half of a twin pair, celebrating her 36th birthday and struggling with losing weight.
In real life, Metz has had a few roles that dealt with story lines about her weight, but it's totally ok if you don't recognize her from those roles when she's Kate on This Is Us. Her most recent role was on Season 4 of American Horror Story as the character, Barbara/Ima Wiggles, who was part of the freak show portion of the season, and her role centered on the actress's weight. But there's obviously more to Metz than her size, as she has been able to completely steal the show so far on This Is Us with her perfectly delivered one-liners and the ability to be strong and vulnerable at the same time. How can you not love her for that?
Metz was discovered at a local casting call in Gainesville, Florida, and a year later at 22, moved across the country to Los Angeles. But it would take several more years for her to find a role like Kate in This Is Us that Metz told Glamour was a role she wanted as soon as she read the scene she'd be auditioning with. She told the magazine, "I remember reading the breakdown and thinking, 'I want this. This is me.'" Metz also says that as far as labels go, being considered plus-size isn't what's important. She is so much more than that label.
Metz plays Kate on This Is Us, a 36-year-old woman struggling with her weight and self-esteem, so in that way, she is like so many of us and even like herself in real life. And that's going to make it all the more real and raw to watch unfold as the season goes on.