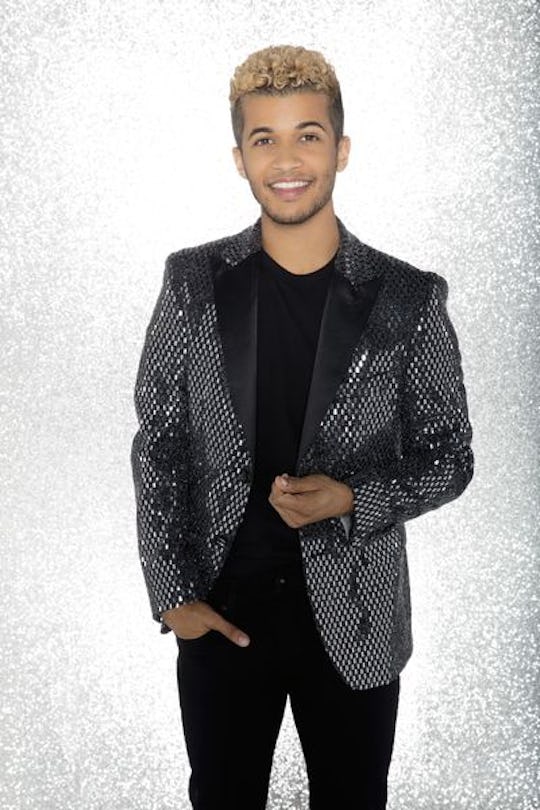 Craig Sjodin/ABC
Jordan Fisher's Broadway Background Will Come In Handy On 'DWTS'
Every season of Dancing with the Stars there is at least one contestant who appears to have a leg (or two) up on the competition. Sometimes the stars are Olympic gymnasts, Olympic figure skaters, or ahem, Broadway stars, meaning this is hardly their first rodeo when it comes to athletic grace and a sense of rhythm. So does Jordan Fisher have dance experience prior to Dancing with the Stars? Well he may not be a Juilliard-trained ballet dancer, but musical theater requires some sort of professional dance training — particularly on Broadway.
Let me put it this way, Dancing with the Stars pros Derek Hough and Mark Ballas have both starred in Broadway productions, Singin' in the Rain and Jersey Boys respectively, and they got there based on their dancing talent. The ability to dance is kind of a key skill when it comes to musical theater. So while I cannot find any evidence that Fisher has been training as a dancer for his entire life the way many professional dancers have, he's definitely had some more practice than some of his fellow DWTS competitors. As a matter of fact, the title "dancer" is actually listed in some of Fisher's professional biographies along with singer and actor, the two skills he's most known for. So yeah, I'd say he has some experience.
Fisher was dubbed the "breakout star" of Fox's Emmy-winning production of Grease: Live! where he stole everyone's hearts as Doody, one of Danny Zuko's Thunderbird sidekicks. In case you were wondering, there was dancing in Grease. It was choreographed by Zach Woodlee, who also choreographed the movie version of Hairspray and the popular show Glee. Hamilton, in which Fisher plays both John Laurens and Philip Hamilton, was choreographed by Andy Blankenbuehler, for which he won a Tony award. After working with these incredibly talented and award-winning choreographers, yeah I'd say that Fisher has had some dance experience in the past.
This is not to say, of course, that he knows everything. Ballroom dancing is not at all the same thing as the kind of dancing performed on Broadway. Fisher will have to pay special attention to technique, learn the precise rules for each style of dance, and trust his partner, Lindsey Arnold, to teach him the specifics. There's a difference, for example, between an Argentine tango, a cha cha, a waltz, and a quickstep, and if Fisher is going to make it past notorious stickler, judge Len Goodman, he's going to have to know all of these.
But none of this presents nearly the hurdle that, for example, fellow contestant Frankie Muniz has to overcome. Muniz has no dance experience whatsoever and is basically in constant pain, yet has made it to the very top of the leaderboard. Even more impressive is Paralympic swimmer Victoria Arlen, who until about a year and a half ago could not use her legs at all and still cannot feel them. Let me repeat that, Arlen cannot feel her legs and is performing very well in this competition.
It becomes pretty clear that the judges score on a bit of a curve. This is why when they spot someone who clearly knows a little bit more than the average dancer, they start to nitpick. Goodman, for example, criticized Fisher's shoes, which were Cuban heels, because they made him point his toes too much or something. Of course, the judges' scores are only half of the equation here. Contestants also rely on viewer votes to make it through to the next round. But frankly, given Fisher's bucketloads of charm and obvious talent, I have a feeling he's going to make it to the very end. If he doesn't win the Mirrorball, I will be very surprised.
Watch Romper's new video series, Romper's Doula Diaries:
Check out the entire Romper's Doula Diaries series and other videos on Facebook and the Bustle app across Apple TV, Roku, and Amazon Fire TV.