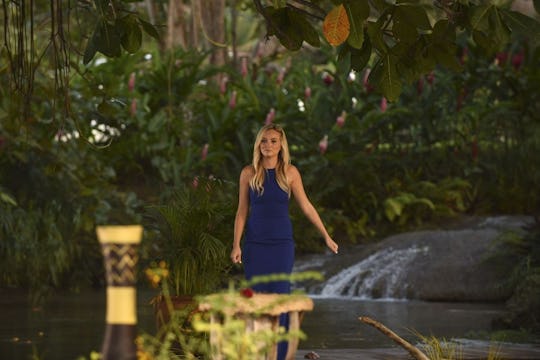 ABC
Does Lauren B. Lose 'The Bachelor'? It's Not Looking Good
Since the 20th season of The Bachelor premiered in early January, flight attendant Lauren Bushnell has been the favorite. Ben seemed to fall for her early on — remember that hot tub in the middle of a random field? — but when the final episode aired Monday night, things seemed to start going downhill for Lauren B. So much so that some viewers were asking, Does Lauren. B. lose The Bachelor?
The first sign of trouble was when Ben's parents told Ben early in the episode that they found Lauren very "polished" and could see why he was interested in that "young lady." Then, when the two had their last date, Ben went on a long monologue about how everything had been so perfect between them, he'd loved her since the beginning without knowing why, it's so scary, they've never dealt with anything hard together, and other generally unreassuring things to hear from the person you're hoping to spend the rest of your life with.
It didn't help that Ben's parents came away from their last meeting with JoJo telling Ben how authentic and down-to-earth they found her.
Lauren B. definitely sensed trouble, saying after her last date with Ben concluded, "I felt like tonight was the last time that I heard Ben say that he loved me. I don't really know what I would do."
Then, before his last date with JoJo, Ben admitted that Lauren was his early favorite, but "JoJo's caught up." Uh-oh.
Of course, everything could change by the end of the episode. But if Lauren B. does lose, does that mean being "too polished" is now a thing contestants need to avoid? Love is a cruel game, guys.