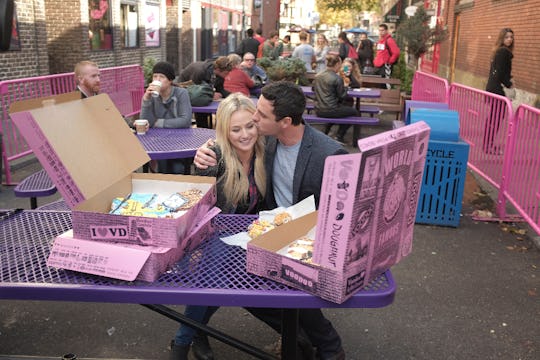 ABC/Levy Moroshan
Does Lauren From 'The Bachelor' Want Kids? Family Is Very Important To Her
Well, by now you've probably heard the news: Ben Higgins, star of The Bachelor, is engaged! And with just two women left, we know Ben is engaged to Lauren Bushnell or JoJo Fletcher, yet who stole his heart remains to be seen. But since one of these two women is more than just a "winner," she is Ben's fiancée, it is time to ask the hard-hitting questions, like, what do we know about Lauren? What are her future dreams and goals? And does Lauren from The Bachelor want kids?
Fans already know that Ben wants children, at least according to ABC News. In fact, in an interview with ABC, Ben spoke very openly about raising a family:
I'm definitely ready to find that person, that's not a question in my mind and I can say that very confidently...[and] yes, [I want children].
Ben also mentioned children and his "family" when speaking about his faith:
I think that'll be important as we raise a family, as we move forward in life.
But, back to Lauren. What are her thoughts on kids? Well, according to her contestant bio — on ABC — Lauren wants to start a family as well:
[Marriage and family] mean a lot [to me]. My parents have been married for 26 years and I'm so close to my family. Family is everything and marriage means starting my own family.
Ah, romance:
The good news is Ben and Lauren are on the same page when it comes to starting a family. I mean, the truth is these are important conversations for couples to have before they get engaged, and certainly before they get married, but I've got to ask: Is this an important conversation for us to have? Is it really any of our damn business if Lauren wants kids or if doesn't? Sure, she's on reality TV — so that means her life is open and accessible — but does that mean we should keep asking these types of questions? Honestly, I'm not so sure.
But I suppose that is neither here nor there (though it is some food for thought).
What is here is the Season 20 finale, which will air on ABC on or around March 14. (Unfortunately, at the time this article was written, ABC had yet to confirm the finales official air date and time.) Ben will give his final rose to one of those two lucky women.