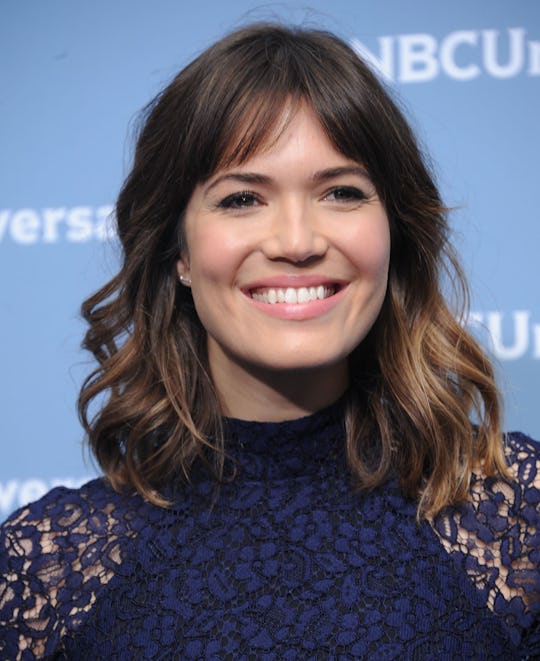 Brad Barket/Getty Images Entertainment/Getty Images
Does Mandy Moore Still Make Music? The 'This Is Us' Star Is Focusing On Acting
For some performers, breaking into acting from singing can be awful, awkward, and just impossible. For others, it's like they should have been doing both all along. And if you're a kid of the 90's, you can attest to the fact that Mandy Moore seemed to kind of fit into both arenas. But does Mandy Moore still make music? She's set to co-star in the new NBC drama This Is Us this fall, delving into a more permanent acting role as opposed to a film role, and her last studio album was recorded in 1009, so it's safe to say that for right now at least, Moore is all about acting. And that's totally fine, since we've all loved her since The Princess Diaries despite her movie villain status, and we ended up falling for her hard in A Walk To Remember and How to Deal. I mean, she was giving us those Nicholas Sparks tears before it was cool to cry over Nicholas Sparks movies.
And although Moore hasn't made music as of late, that doesn't mean she hasn't been busy. This Is Us is set to premiere on Sept. 20 and hopefully fill the void that NBC's Parenthood left behind.
Although Moore is no stranger to voice acting, taking on the title character in the kids' cartoon Sheriff Callie's Wild West and as Rapunzel in Tangled, the last time she made an album was in 2009, titled "Amanda Leigh" (spoiler alert - that's also her real name) and she sand as Rapunzel, but clearly music isn't a main priority at the moment for Moore and her career.
Of course that doesn't mean that we can't still enjoy the infamous hits like "Candy" or "Crush", from back in the day when Moore had that 90's and early 2000's yellow blonde hair, butterfly clips, and super glossed up lips. You know, the uniform of a popular '90s teenage girl. But right now, This Is Us seems like it's going to be the main focus for Moore, taking a gamble on a new Fall show, but obviously hoping for the best, as it's finally a new show that isn't centered around doctors, lawyers, or detectives.
More recently, Moore participated in the recording of Elizabeth Banks's song for Hillary at the DNC, bringing her back to her musical roots.
Most of Moore's musical hits came at a time when most of us were around her age, and given that we've grown up considerably, it only makes sense that she does too, and while "Amanda Leigh" is also evidence of that grown up side, focusing on acting as her main gig isn't a bad way to show that either.