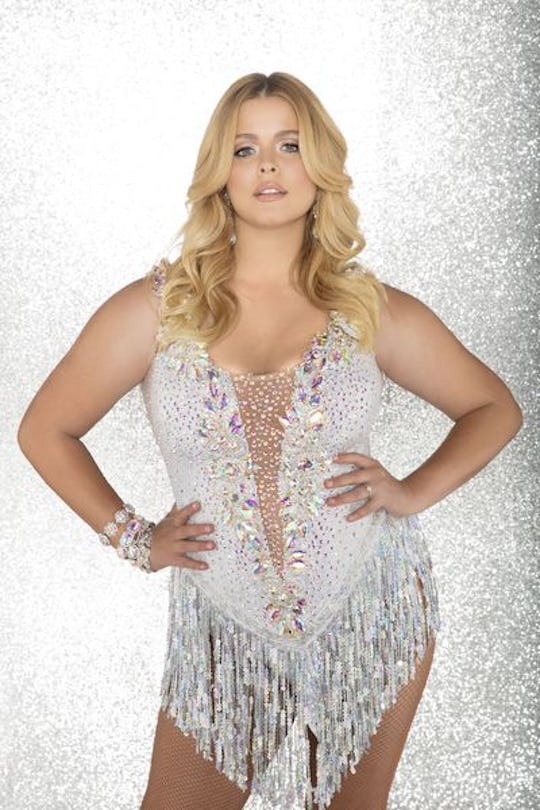 Craig Sjodin/ABC
'DWTS' Isn't Sasha Pieterse's First Introduction To Ballroom Dancing
The idea behind Dancing with the Stars is that a bunch of celebrities who don't know how to dance are thrown into a ballroom and paired with a pro, who will teach them how to perform the steps. Of course, some contestants seem to have a little more experience than others, such as Sasha Pieterse. So does Sasha Pieterse have dance experience? Well, Dancing with the Stars isn't exactly her first introduction to the ballroom world.
You will probably recognize Pieterse as Alison from Pretty Little Liars, the teenage "It" girl who faked her own death and tormented her friends. As far as I know, this role did not require any sort of dancing, and certainly not any ballroom dancing (but I only watched through Season 4). Taking a look into her background, it doesn't look like Pieterse has ever had any formal dancing training at all, despite the fact that she seems to move naturally across the dance floor already. Like many stars, Pieterse got her start in show business early, going to child modeling gigs when she was just four years old. She scored her first television role at the age of 6 as Buffy Davis in the reboot of Family Affair. From there, Pieterse acted in bit parts in various TV series, but never became a dancer.
Pieterse has mentioned on Dancing with the Stars that though she is hardly a dancing pro, her parents were professional ballroom dancers, with a particular focus on acrobatic dancing. They moved to the U.S. from South Africa to give their daughter a future in entertainment. In a Hartford Courant article from 2000, Pieterse's father Sean talks about working as a dancer and limousine driver in Las Vegas, as well as taking his then four-year-old daughter Sasha to Los Angeles where she apparently had a Disney modeling contract. "We have a 4 1/2-year-old girl, Sasha. She's going to Los Angeles on Monday. She has a contract to do a Disney catalog and to be a Disney online model. She has an agent in L.A. We were thinking of her. She's got a lot of talent. This was only her second audition and she got it," he said in the article.
Since then, though Pieterse has been performing nonstop, it hasn't been as a dancer. Her only dancing training would have been if her parents decided to teach her a thing or two on their own. It's certainly one kind of in, though not necessarily the kind that's going to lead to a Mirrorball trophy. Nevertheless, Pieterse has said that she really wants to make her parents proud with this competition.
Though she told Entertainment Tonight that she doesn't think that her ballet classes when she was three years old really qualify as dance training, she's still got rhythm in her blood. "I'm really proud to be able to be a part of that and kind of what they started. And I know my mom cried when I told her," Pieterse said. "She's beyond excited, but I think just kind of proving to myself that I can do something totally different, something that I'm not used to. It's definitely not in my comfort zone..."
I don't know, but if I was Pieterse's parents, I would definitely be proud. So far, Pieterse has proven that she's got the right work ethic to really make it in this competition, as well as a natural rhythm and showmanship that translates to some excellent moves on the dance floor. Personally, I can't wait to see even more from my personal favorite Pretty Little Liar. Who knows if she'll win the Mirrorball in the end? For now, it's just fun to watch her dance.
Watch Romper's new video series, Romper's Doula Diaries:
Check out the entire Romper's Doula Diaries series and other videos on Facebook and the Bustle app across Apple TV, Roku, and Amazon Fire TV.