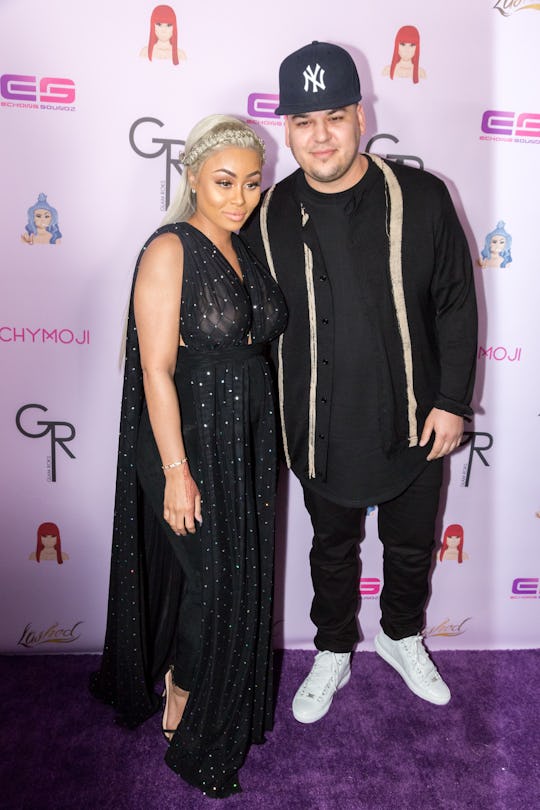 Greg Doherty/Getty Images Entertainment/Getty Images
Dream Kardashian's Instagram Account Is Super Cute
Her parents' relationship might be pretty drama-filled, but when it comes to Dream Kardashian, it's clear both of her parents totally adore her. And even though she's only a few months old, the newest little Kardashian already seems to be following in the footsteps of her reality-star relatives, and boasts a sizable social media following. Dream Kardashian's Instagram account only has a handful of posts so far, but they are awfully cute. And thanks to her mom and dad's involvement, it's likely that we'll all be seeing a lot more from Dream as she grows up.
Blac Chyna and Rob Kardashian became parents in November when they welcomed their daughter into the world, and in true Kardashian fashion, the event was captured on camera for Rob & Chyna Baby Special, which aired on E! It's been a bumpy road for the couple, who began dating in early 2015, according to People. Despite their adorable baby girl, their union was pretty unexpected: Blac Chyna actually has a 3-year-old son, King Cairo, with rapper Tyga, who has had his own up-and-down relationship with Rob's younger sister, Kylie Jenner. The relationship was apparently not one that Rob's opinionated family was all that thrilled about, but that didn't stop them from getting engaged in April 2016, according to E! News, and then announcing Chyna's pregnancy a month later, according to Us Weekly.
They've since broken up and reconciled after a very public social media spat, but when it comes to their daughter, it's all about love. Kardashian and Chyna — who manage their daughter's account — didn't wait long before introducing Dream to the world via social media, so fittingly, Dream's very first post was a re-gram of her dad's post announcing her birth. And, just to make you feel bad about your own Instagram following, Dream's first photo has earned her more than 187,000 likes (no big deal).
Editor's Note: The Instagram post has since been deleted.
Dream's second photo? A breastfeeding shot, which quickly made headlines after it was posted. Despite the ongoing backlash towards moms who post breastfeeding photos on social media (because obviously using breasts for their actual intended purpose is offensive), Chyna made zero apologies, and fearlessly posted a close-up shot of newborn Dream nursing.
Editor's Note: The Instagram post has since been deleted.
In addition to having an enviable social media following, Dream has also already landed her first modeling gig, after she starred in a Christmas-themed video wearing socks from her dad's line, Arthur George. (Say what you will about Rob Kardashian, but his daughter is super cute.)
Editor's Note: The Instagram post has since been deleted.
Dream has also made an appearance on the accounts of her famous friends and relatives, too. In January, Dream popped up in a selfie on model Amber Rose's Instagram feed, and aunt Khloe Kardashian recently posted a super cute photo of a smiling Dream (Kylie Jenner also made an appearance in the sweet snap).
Perhaps the cutest photos of Dream though are the ones shared by her daddy. New dad Rob is beyond proud of his little girl, and it's no surprise she has become the subject of most of his Instagram posts, like the one he posted after she got her two-month vaccinations:
Editor's Note: The Instagram post has since been deleted.
And in case there was any doubt who Dream takes after in the looks department, Rob posted a side-by-side comparison of himself as a child, and Dream at almost three months old:
Editor's Note: The Instagram post has since been deleted.
Although lots of celeb parents opt out of sharing photos of their children with the world, Rob and Chyna have fully embraced it — and their fans are pretty happy about it. And even if you aren't one to follow the Kardashians on social media, Dream's updates are so sweet that it's worth making an exception for.