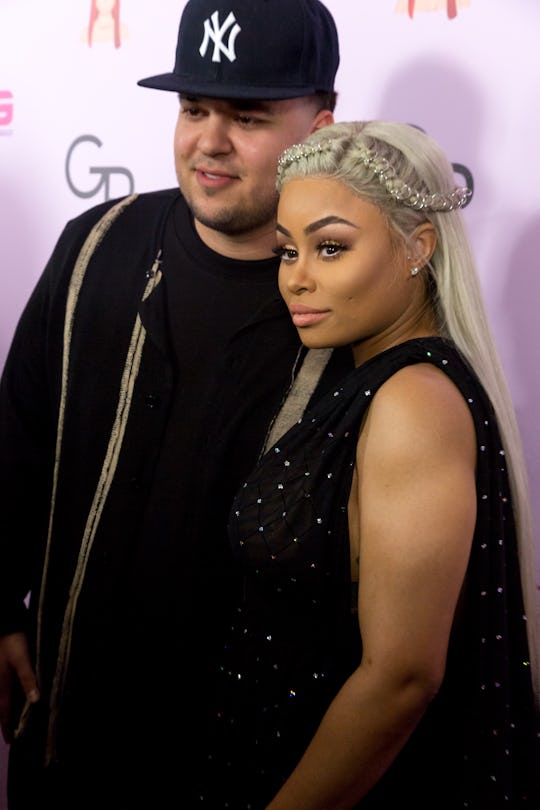 Greg Doherty/Getty Images Entertainment/Getty Images
Dream Kardashian's Net Worth Is Pretty Impressive For An 11-Month-Old
Thinking about the amount of money that runs through celebrity families is kind of a guilty pleasure among us common folk, isn't it? The fact that babies could be richer than most people we know is crazy. For example, Dream Kardashian's net worth is proof that the little girl is basically set for life. She might only be 11 months old, but Dream is definitely doing pretty well in the money department. Although the little girl's exact net worth is technically unknown, the net worth of her parents and other family members is, and from that, it isn't exactly a stretch to assume that Dream's own net worth is pretty high up there.
Dream, who is co-parented by dad Rob Kardashian, and mom Blac Chyna, won't officially become a 1-year-old until Nov. 10, but she's already a millionaire. Yes, you read that right. According to Celebrity Net Worth, Rob Kardashian Jr. is worth an estimated $10 million. And Dream's mom isn't exactly struggling financially either. Blac Chyna is reportedly worth about $4 million, according to Celebrity Net Worth. So, with parents who have a combined net worth of $14 million, little Dream will definitely grow up in the lap of luxury, just like her Kardashian cousins.
Obviously, Dream's father is the brother of the headline-dominating Kardashian sisters, Kim, Kourtney, and Khloe. Kourtney and Scott Disick are known for their seemingly ever-growing brood, but they actually only have three children: 7-year-old Mason, 5-year-old Penelope, and 2-year-old Reign. And while their kids are still quite young, they also all have substantial net worths. Kourtney's net worth is a reported $35 million, according to TIME, and Disick's comes in at $16 million, Celebrity Net Worth estimates. And with those figures in mind, the Kardashian-Disick kids have nothing to worry about.
Then, there's Kim Kardashian's children, whom she shares with her husband Kanye West. The two have massive empires ranging from music to beauty to lifestyle and to fashion lines. And it shows. Kim's net worth is estimated to be $175 million, as TIME reports, while her husband's is $160 million, according to Celebrity Net Worth. So their children, North and Saint, are looking at a cool $335 million dollars between the two of them, making them the richest of the Kardashian children.
Little Dream might not be the richest of her cousins, but she's certainly still extremely well off, and so far, her life has been exciting. Although, maybe not in the best way. While Dream's parents obviously love and care for her, their relationship with each other hasn't been the smoothest.
After all, it was only back in July when the couple went through a massive public fight, with Kardashian taking to Instagram to share his frustration over Chyna's alleged actions, and getting his social media accounts suspended in the process. After sharing a seemingly-private video of Chyna with another man, Kardashian then decided to take things to another level by posting naked photos of Chyna to his Instagram page without her consent.
Since then, though, things haven't exactly cooled down. Chyna reportedly filed a lawsuit against Kardashian (as well as his family) for "damaging her brand and verbally and physically abusing her," according to People.
Amid these legal battles, important to remember that Dream is at the center of it all. No matter what her net worth is, she is still a child, and deserves to have loving parents and a supportive family.
Watch Romper's new video series, Romper's Doula Diaries:
Check out the entire Romper's Doula Diaries series and other videos on Facebook and the Bustle app across Apple TV, Roku, and Amazon Fire TV.